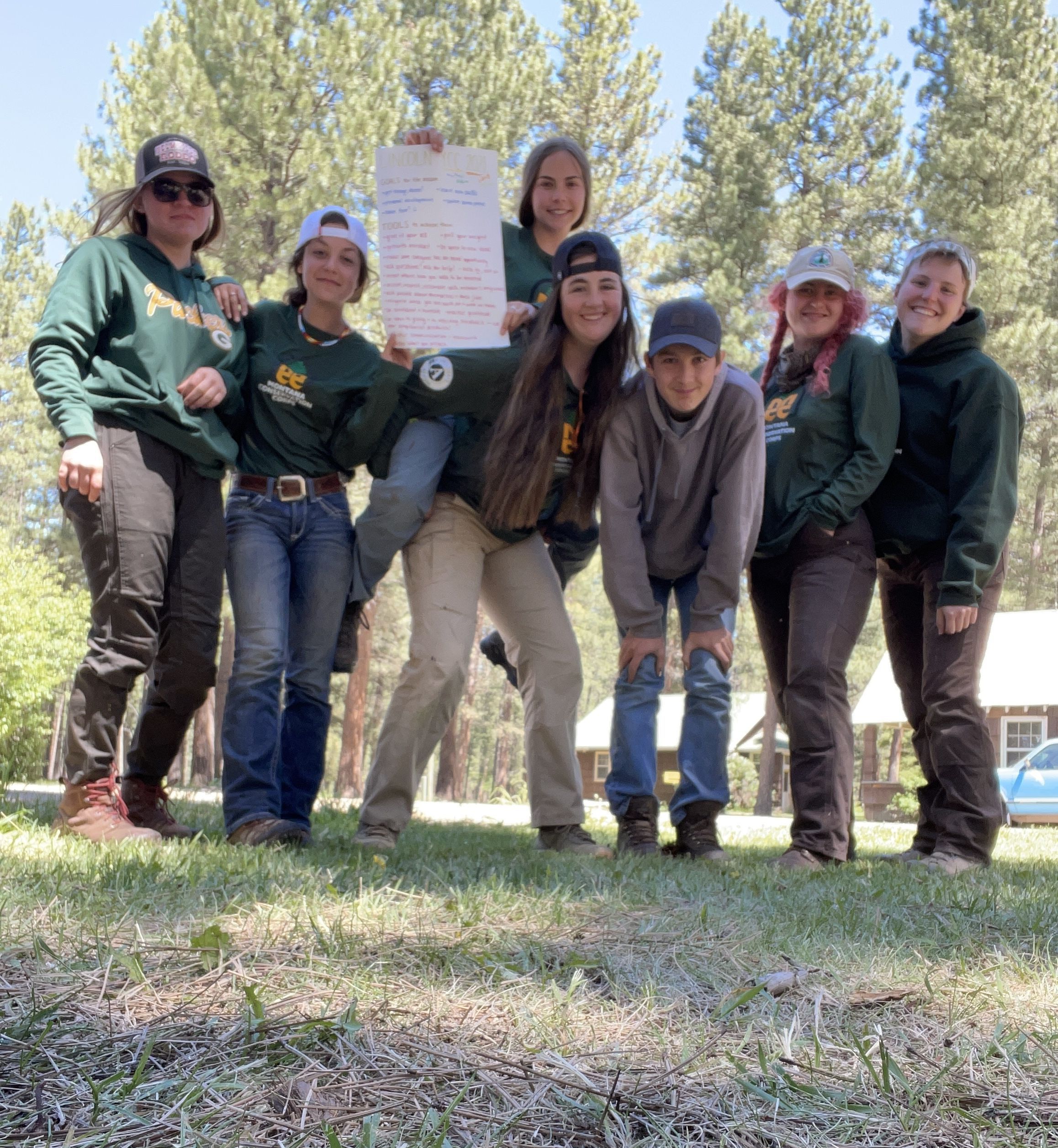 There's nothing like the camaraderie of a small town. Mary and I were amazed when on day one, each of our five crew members were already friends. In a town as small as Lincoln, everybody knows everybody, and luckily our crew not only knows each other but they already gets along.

Together, our crew set out on June 14 for a summer of trail work, recreation management, and a whole lot of fun. In our first two weeks, we've weeded a bunch of houndstongue, painted a cabin's fence, filled in potholes, sharpened tools, cleaned up a campground, and cleared some trails. The crew unanimously favored the potholes — they were all psyched to "finally fix the road" for them and their community. Mary and I both loved painting the cabin fence.

All in all, each of us has learned so much these first two weeks in the Youth Conservation Corps. Mary and I are getting more comfortable working with teenagers, the crew is getting experience in new kinds of work, and together each of us are growing our confidence. The crew is becoming even more tight-knit, and Mary and I are becoming part of it — and we couldn't be happier.