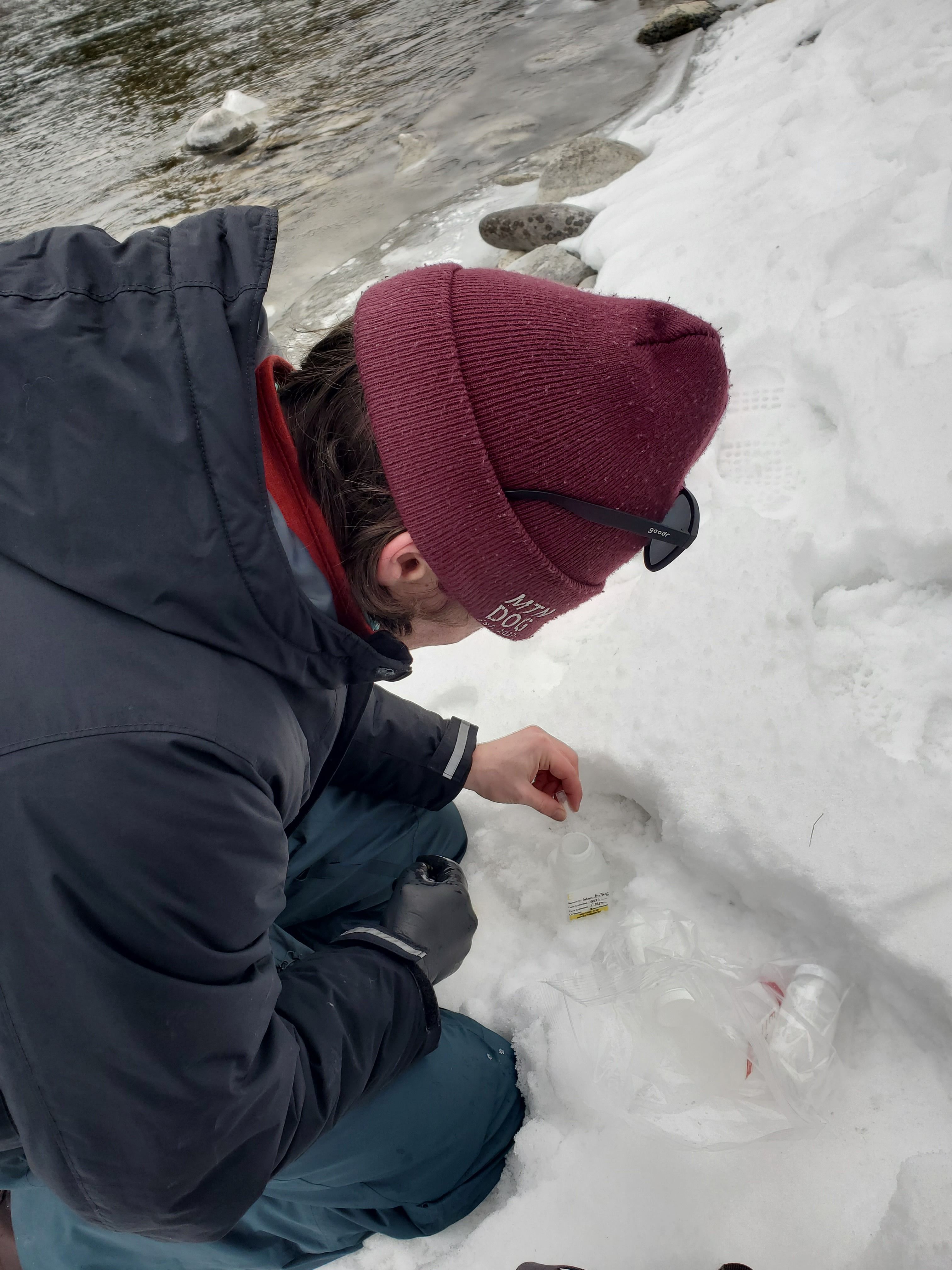 As with most places in Montana, water is on people's minds quite a bit in Big Sky. Whether it's checking the snow report in the infamous ski town, or the world class fishing and rafting on the Gallatin River that's been featured in films such as A River Runs Through It, water is a key component of life in this community.

With that in mind, the Gallatin River Task Force has stood as a strong advocate for the Gallatin River and responsible water use for over 20 years. Part of this includes consistent water monitoring in order to paint a picture of how our waterways are doing. The first of these in 2023 occurred early this March and involved digging through ice to gain access to the rivers hidden beneath to collect water samples to ship off to a lab for further analysis. With 10 sites ranging from Yellowstone National Park in the south to the mouth of the Gallatin Canyon in the north, it involved a long day of trekking through waist deep snow, dipping hands in freezing water, and warming cold fingers in the car after each site. Despite the cold conditions, the opportunity to sample in the winter is well worth it. By sampling during this time of year, we can gain a better understanding of groundwater composition, given that most of the water in the river this time of year originates from sources underground.

As I continue to familiarize myself with the Big Sky community and Montana, experiences such as this are incredibly rewarding. They serve as a reminder of the impact that people can have on their communities and the resources they care about. It was made even better given that our sampling team was made up of two current BSWC members and one former member!