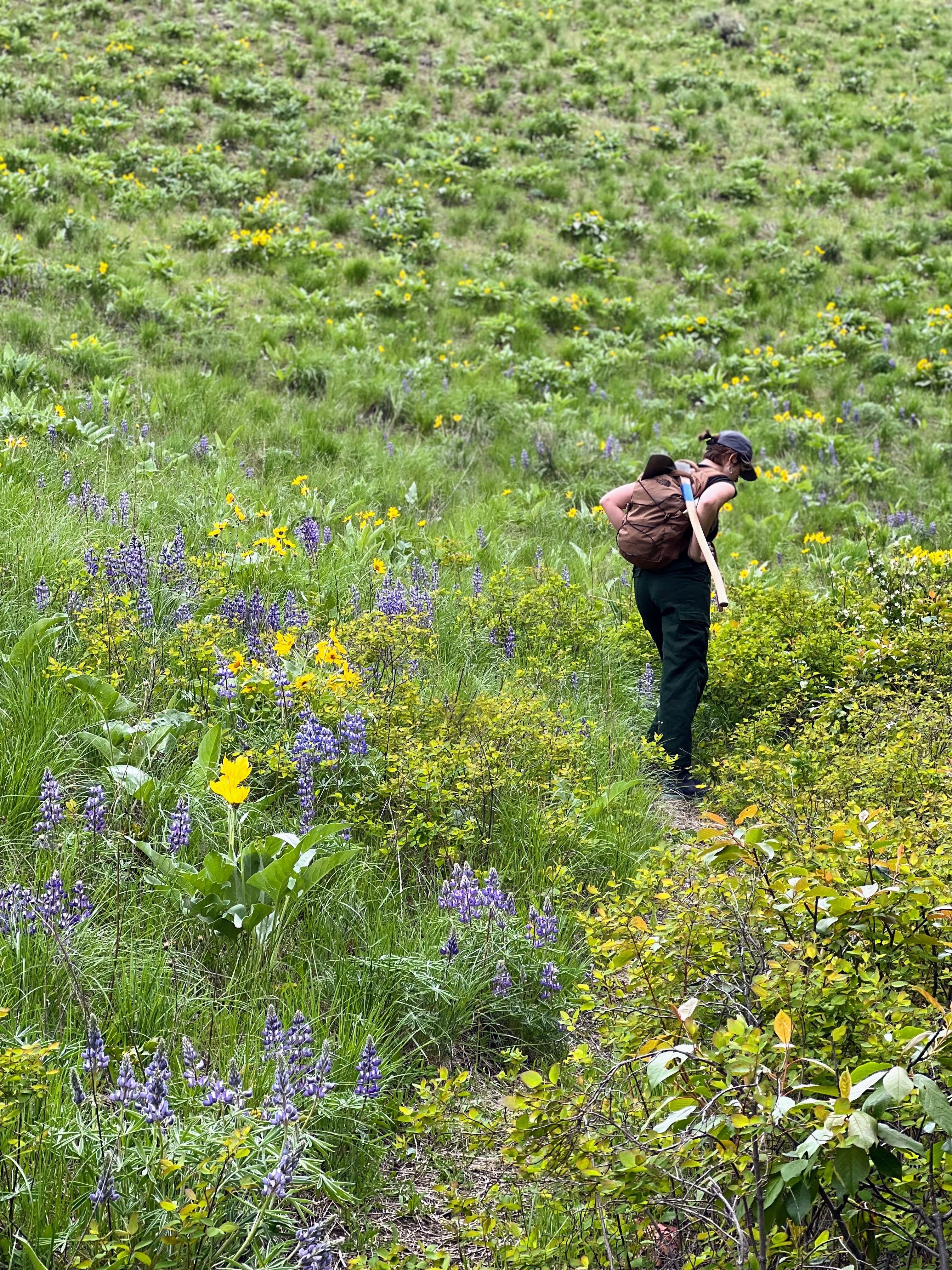 As my time at Capital University came to a close, I was pressed with the question all soon-to-be graduates face "What do I want to do with my life?" The truth was, I didn't know. 
In college, I took advantage of every internship and experience possible. I did everything from working in the Ohio Senate to thru-hiking the Appalachian Trail. While those things were very formative and fun, they did not leave me with a clear purpose or plan for what I was going to do post-grad. So I began to reflect inward. Two values of community engagement and conservation rose to the forefront, so I began to search for jobs that would allow me to embody those values.
It didn't take long for me to discover the Montana Conservation Corps. Critical parts of MCC's mission are conservation, leadership, and community engagement. To me, MCC felt like a great fit. Not only do they enact the values I was looking for, but I knew I would be an asset with a background in leadership, public service, and backcountry experience. 
Soon after accepting a position as a Conservation Fellow, I was placed in Salmon-Challis National Forest to assist a Forest Service crew with trail work. I was excited and intimidated by the news of this placement. I was going to move from the bustling city of Columbus, OH, to a tiny-unincorporated community in Idaho. It was going to be a significant change. I've never let apprehension stop me before, so I packed up my small Kia Soul and headed west less than a week graduating this past Spring.
Before I could begin my work in Idaho, I went to a brief MCC training in Bozeman, MT, where we learned lots of valuable skills and took our oath of service. It was fantastic connecting with the other MCC Fellows and Interns because forming good support systems are a key to success when moving somewhere new. I plan on staying in touch with many of them! 
After this, I headed to Idaho to begin serving with my host site. I've discovered that trail work is hard, but the joys of getting to know my crew and taking in the beautiful views of the area have made it much less strenuous. This summer, we will be maintaining the front-country trails of the forest. I'm so excited about this! It will be really meaningful to make a tangible difference in the outdoors. I will also be filling in as a river checker, where I'll be engaging with members of the public, teaching them leave-no-trace principles, and informing them about the area. I am eager to take this on because I'll get to flex my communication muscles. Plus as an extrovert, I'll be hungry for lots of human interaction! Overall, I am in for an enjoyable summer, and I look forward to all the new challenges coming my way.