Piikani Lands Crew
Joining the Piikani Lands Crew gives you the opportunity to work alongside others from the Blackfeet Nation who share your interest in making a lifelong impact on the community and nearby ancestral lands. 
Through this experience you will have the opportunity to gain valuable job skills including trail maintenance, wildlife surveying, fencing, facilities maintenance, and much more. In addition to technical skills, you stand to gain experience in team work, effective communication, and leadership. Project partners include The Blackfeet Tribe, Tribal Historic Preservation Department, Glacier National Park, the USDA Forest Service, Montana Wilderness Association, Nature Conservancy, and Iinnii Initiative.
Members will receive two weeks of orientation and technical skills training, followed by 11 weeks of field-based project work, taking place on tribal and public lands. Though most projects will be "day projects", meaning the members will go home at night, there will likely be a couple of weeks where the crew will camp out overnight.
WE ARE SORRY BUT THIS CREW OPPORTUNITY WILL NOT OCCUR IN 2021
Location: Browning
Start/End Dates: Not available in 2021
Compensation: $10.00/hour
Job Status: Temporary Full-time, non-exempt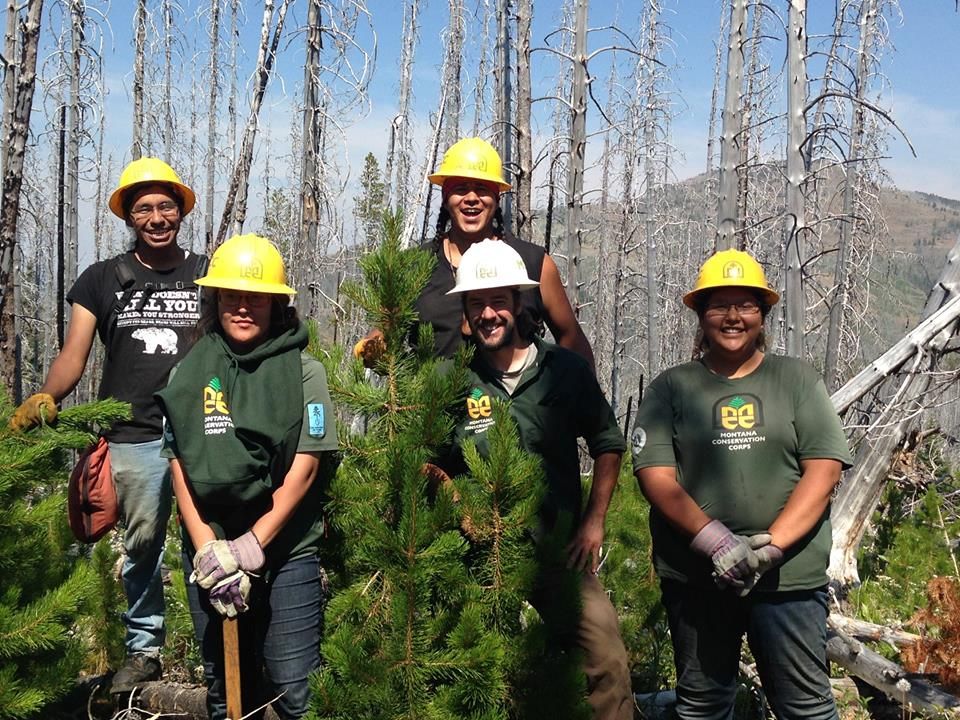 Wind River Crew
The program is based in Wyoming and is designed for Native American young adults from communities in and around the Wind River Indian Reservation.
We also have other opportunities to serve with Montana Conservation Corps - check them out here!  
CLOSED
Location: Grand Teton National Park
Start/End Dates: This crew may operate in the Fall of 2020. Dates are not confirmed
Compensation: $8.00/hour
Job Status: Temporary Full-time, non-exempt