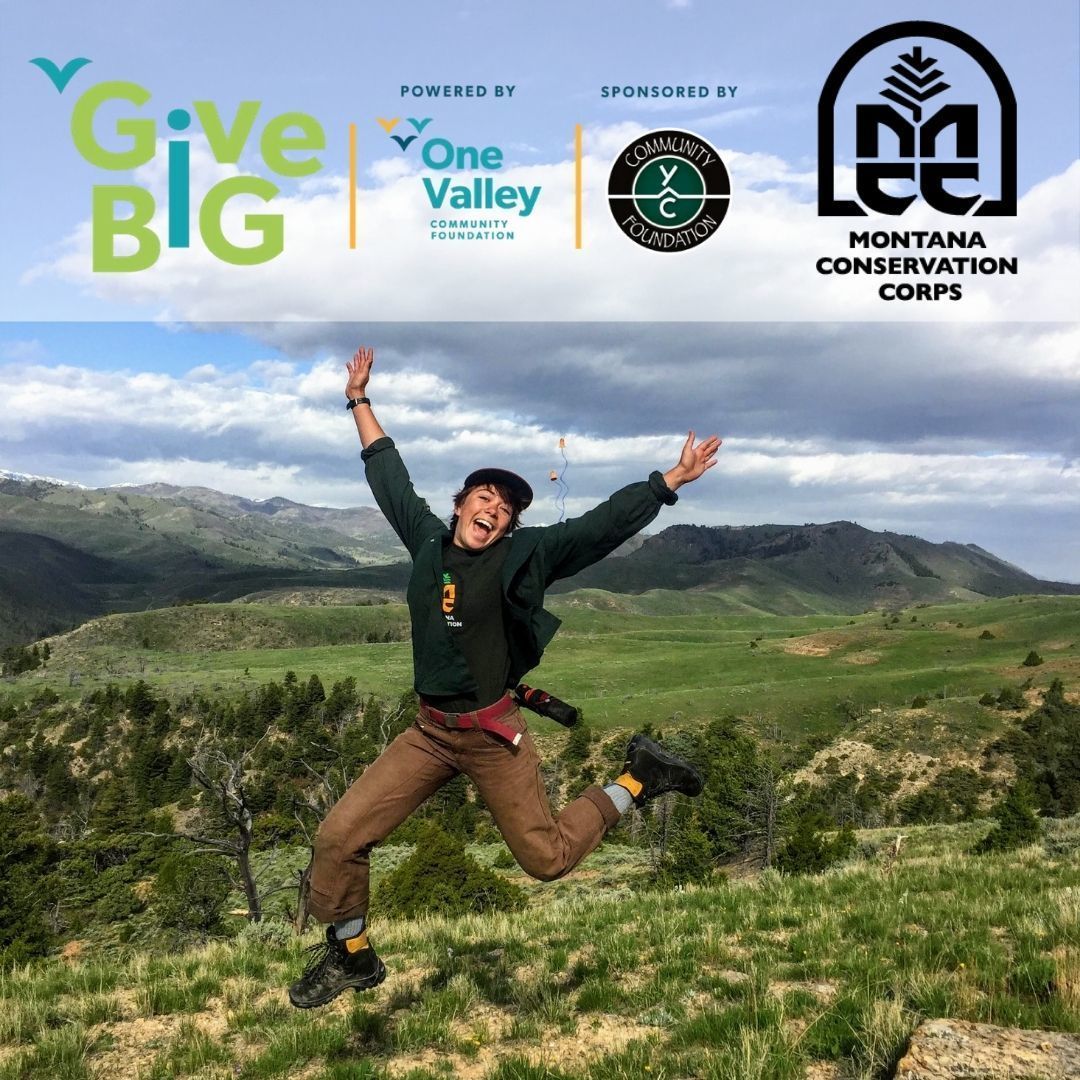 Thanks to all our supporters who turned out for two online fundraisers in early May – the Day of Giving and Unity hosted by the Whitefish Community Foundation serving the Flathead Valley, and Give Big Gallatin Valley hosted by the One Valley Community Foundation.
Leaning into these two fundraisers, over 125 MCC champions contributed more than $20,000 to support MCC programs – including Youth Service Expeditions that were suspended last year due to the COVID pandemic.
Thank-you all for a record showing. We hope you and others will join us again next year for another groundbreaking show of support that propels MCC's mission forward.
MCC has applied to participate for a second year in the Great Fish Community Challenge starting in August, and we invite all our alumni, parents, partners, and friends to help us raise $50,000 to ignite the potential of every corps member. Stay tuned!