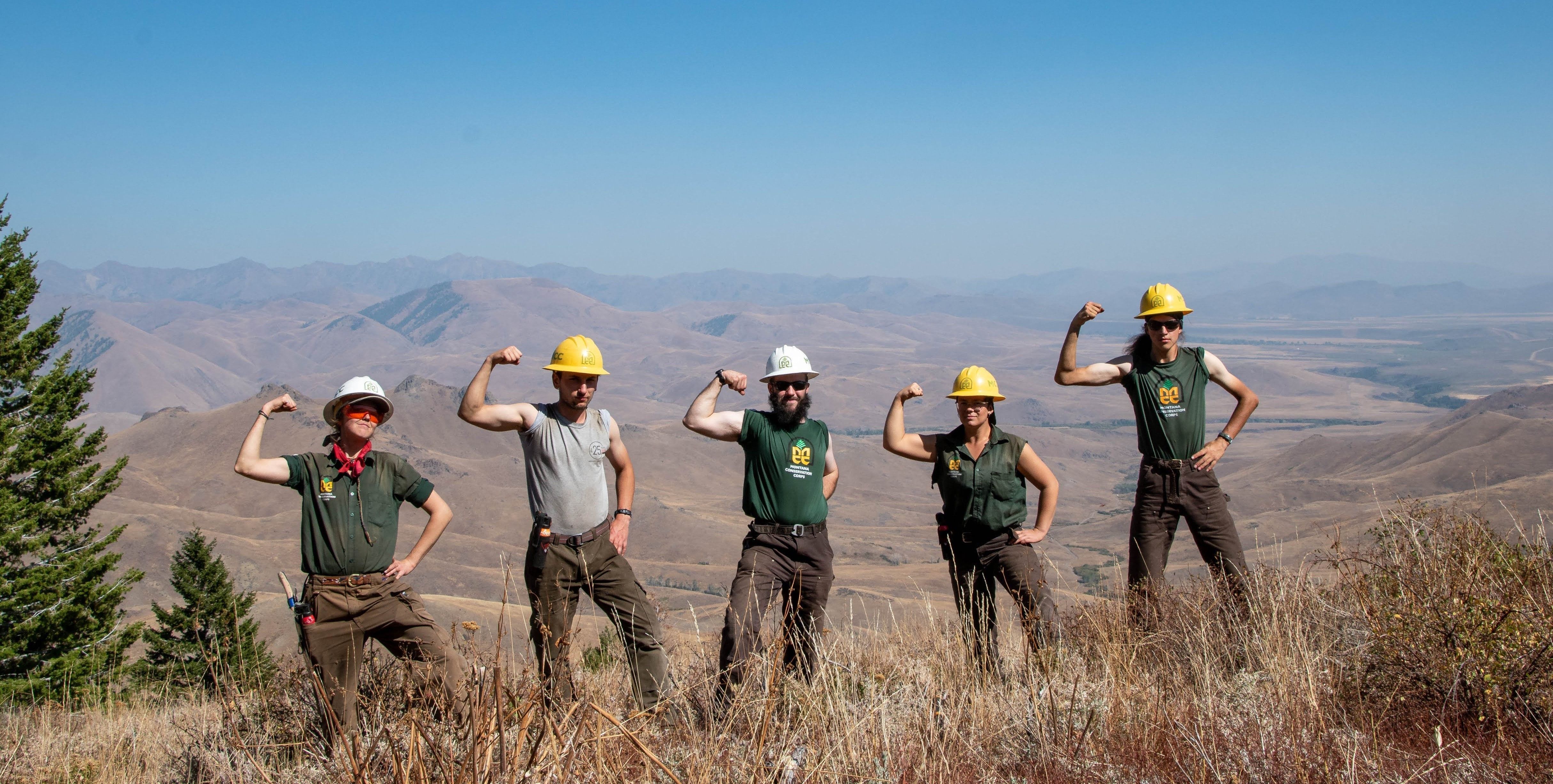 There's no place better suited to renew America's legacy of conservation, restore our health following the COVID-19 pandemic, foster equity and respect for all, and rekindle our spirit as a nation united in purpose. After a challenging year, MCC is renewed with hope and purpose.
Pushed to the brink of bankruptcy last spring, MCC made difficult decisions to ensure our continuity. Programs were reduced or eliminated with a terrible loss of talented and valued staff members. The crisis shook our community and confidence. Yet, lessons were learned and decisions were made, and today, MCC is being renewed and is more resilient than ever.
In December, the board of directors approved a new 3-year "Strategy for Recovery and Renewal." Grounded in three priorities to 1) Ensure Corps Excellence, 2) Build Financial Resilience, and 3) Enhance Management Efficacy, this plan aligns our efforts to build on MCC's greatest strengths and mobilize our resources to strengthen MCC. In line with the plan, MCC has restructured our organization to give each of our main programs – field crews, youth corps, individual placements, and tribal partnerships – dedicated leadership and capacity. Most important, the plan is grounded in MCC's core values – purpose, stewardship, connection, service, and hard work for quality results – and affirms our unique learning framework and special member development methods.
The promise MCC makes to our corps members is to ignite their potential. MCC doesn't transform lives - our members do that for themselves. But MCC provides a special time, place, people and experience that enable metamorphosis. In 2020, MCC had our own corps experience with challenges that tested our grit and character, and ignited our potential.  Check out our strategic plan here.