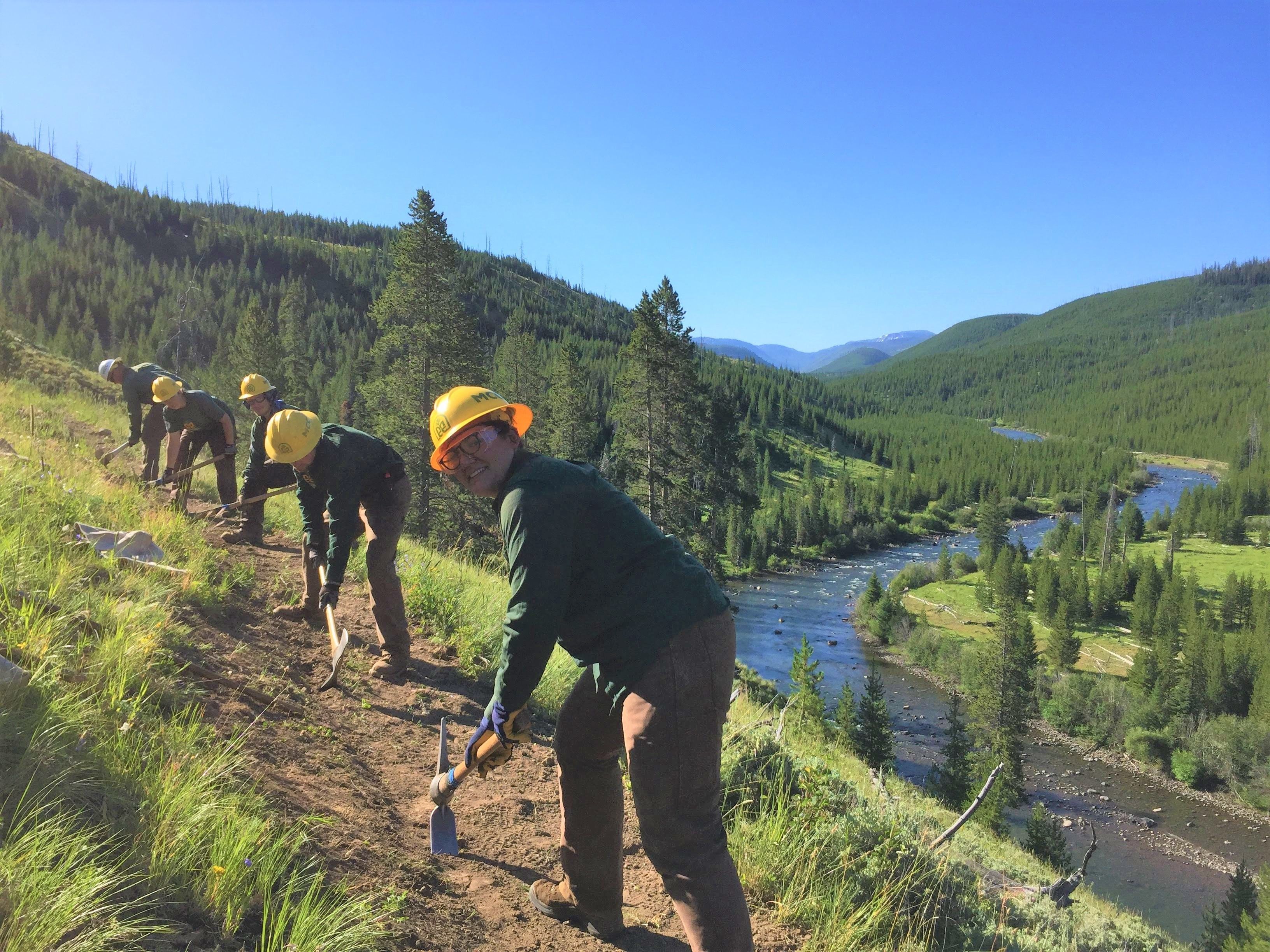 President Biden's vision for a Civilian Climate Corps is full of promise and opportunity for MCC and our partners.
MCC is thrilled with President Biden's executive order to create a Civilian Climate Corps as part of the nation's strategy to combat climate change. Inspired by Franklin Roosevelt's popular Civilian Conservation Corps of the 1930's, the initiative has goals to create "good jobs" and "conserve and restore public lands and waters, bolster community resilience, increase reforestation, increase carbon sequestration in the agricultural sector, protect biodiversity, improve access to recreation, and address the changing climate."
MCC programs like our Big Sky Watershed Corps, Wildland Restoration Crews, Women's Fire Corps are ideally situated to implement the President's vision. MCC is working with our colleagues in the Public Lands Service Coalition and at The Corps Network, to advise agency and congressional leaders on how to leverage the longstanding public-private partnership of federal and state agencies working with corps to mobilize more young people than ever as part of the solution. The Executive Order seeks recommendations within a short 90-day window.
MCC looks forward to partnering with the administration, state government, and community partners to enact this vision that creates opportunity for young people and conserves public and private lands.