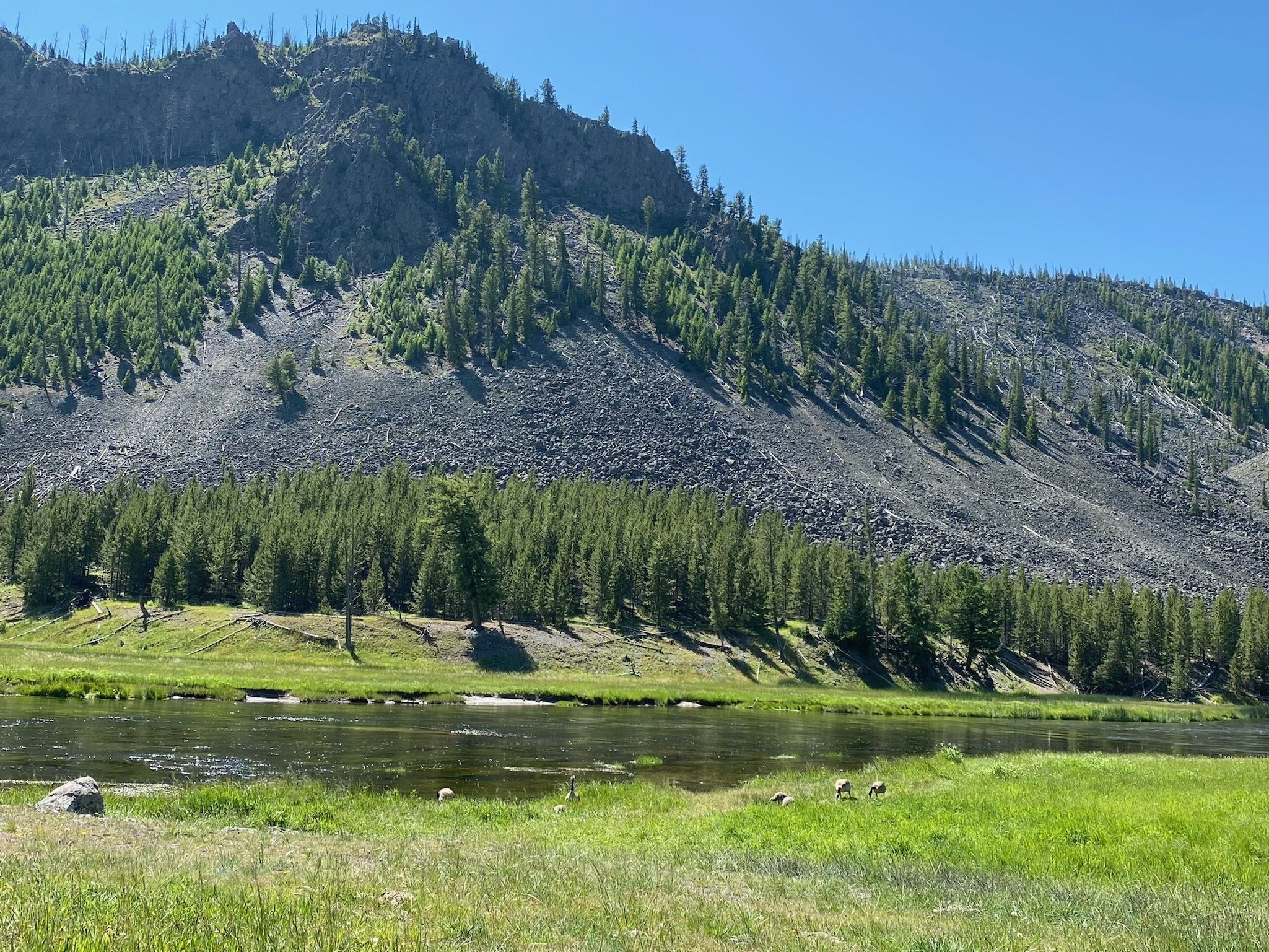 Our crew traveled back to Yellowstone but this time we were working with the West Crew. After working with North Crew the past two times it was a little bit of an adjustment when it came to techniques and strategies.
We expected the same level of work and on the first day, and that's what we got. However, there were multiple days when we climbed Knapweed Mountain, Musk Mountain, and over wildfire burn scars. With 30-pound spray packs, going up, down, and around these hills was not the most fun we've ever had.
Until we remembered we were in Yellowstone. At the end of the day or during our lunch breaks we tried to make the most of it. Sitting by the river & dipping your feet in during lunch, and using pullouts to make our dinners to enjoy the view really helped us make it through these 8 days.
We had been informed that there was a cinnamon black bear, appropriately named Cinnamon that liked to hang around the office we were working at. Luckily for us, Cinnamon showed up on our way back to our campground and was instantly a mood booster.
It can be hard doing this type of work in the middle of the summer but remembering where we were working and taking that opportunity to also enjoy the places we work makes it all worth it.