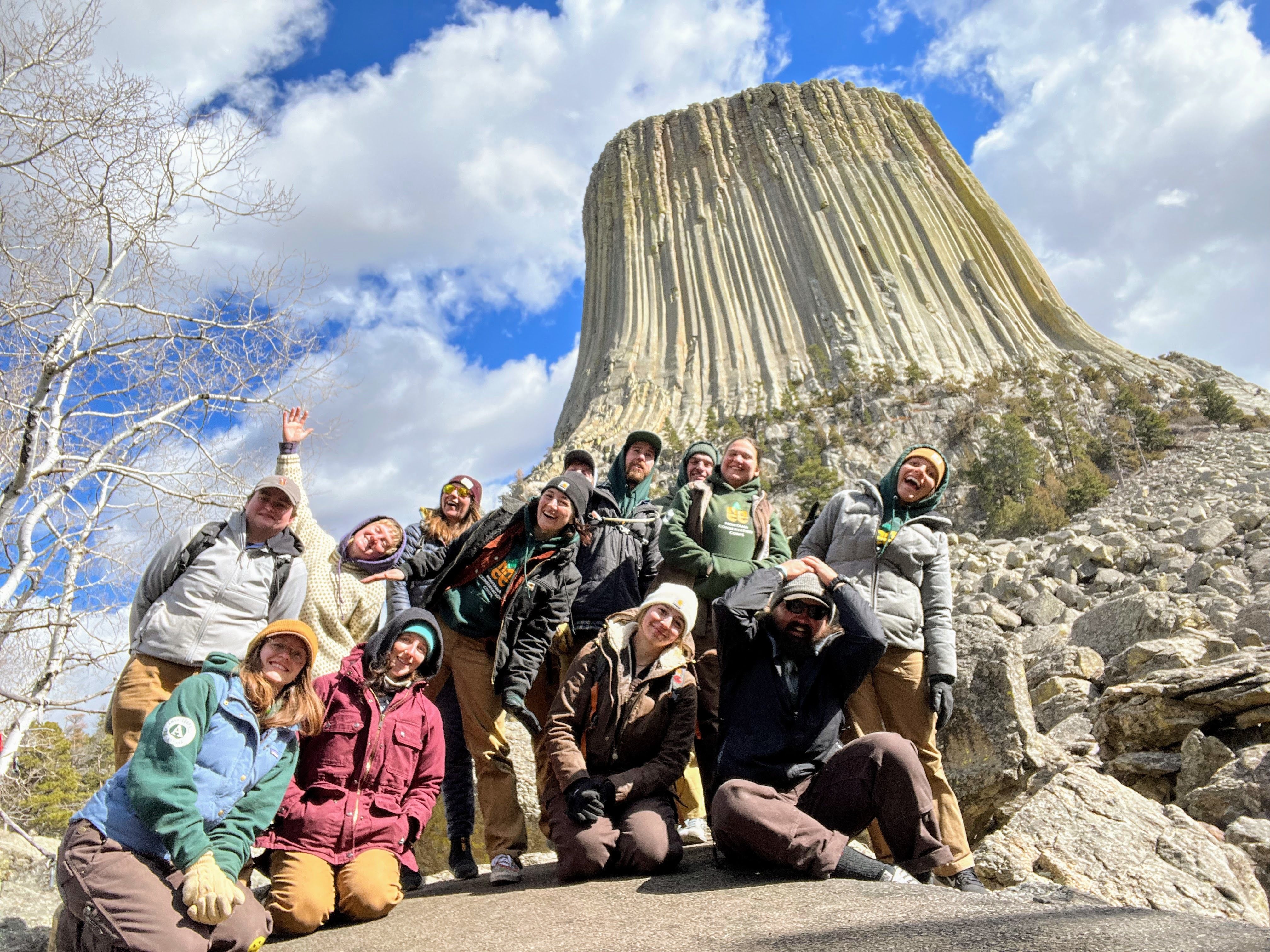 The Field Crew Leads of MCC's Greater Yellowstone region went to Keyhole State Park, Wyoming for our chainsaw training hitch. We spent two days in the classroom, learning chainsaw lingo, functions, and cutting techniques from our skilled field coordinators, Kaitlin and Dillon. Starting the chainsaws for the first time as a group was thrilling, and we were eager the next morning to begin bucking, limbing, and slashing at the worksite. Pine and Juniper trees were huddled together in the town of Pine Haven, which had a destructive fire cross through in past years. We worked as a team to mitigate these fire fuels by felling trees, therefore, stopping potential fires from jumping and spreading. Gracious for our work, the local community provided us a home cooked meal on our final day. Overall, our team of crew leads learned valuable leadership, chainsaw, and teamwork skills while enjoying the colorful sunrises and starry nights. This poem summaries our first hitch experience!

Into the cow fields and sunset we came,
deep talks and car naps helped pass the ride.
That night we munched food from camp stove flame,
thrilled minds on the coming week as we lied.

Early we rose eager to learn,
chainsaw lingo we were taught.
Went out to stop a forest burn,
to the ground the trees were brought.

Joined together by smiles from the town,
we were gifted friends and food all around.
Left with new skills and pants a darker brown,
home we returned with leader skills abound.