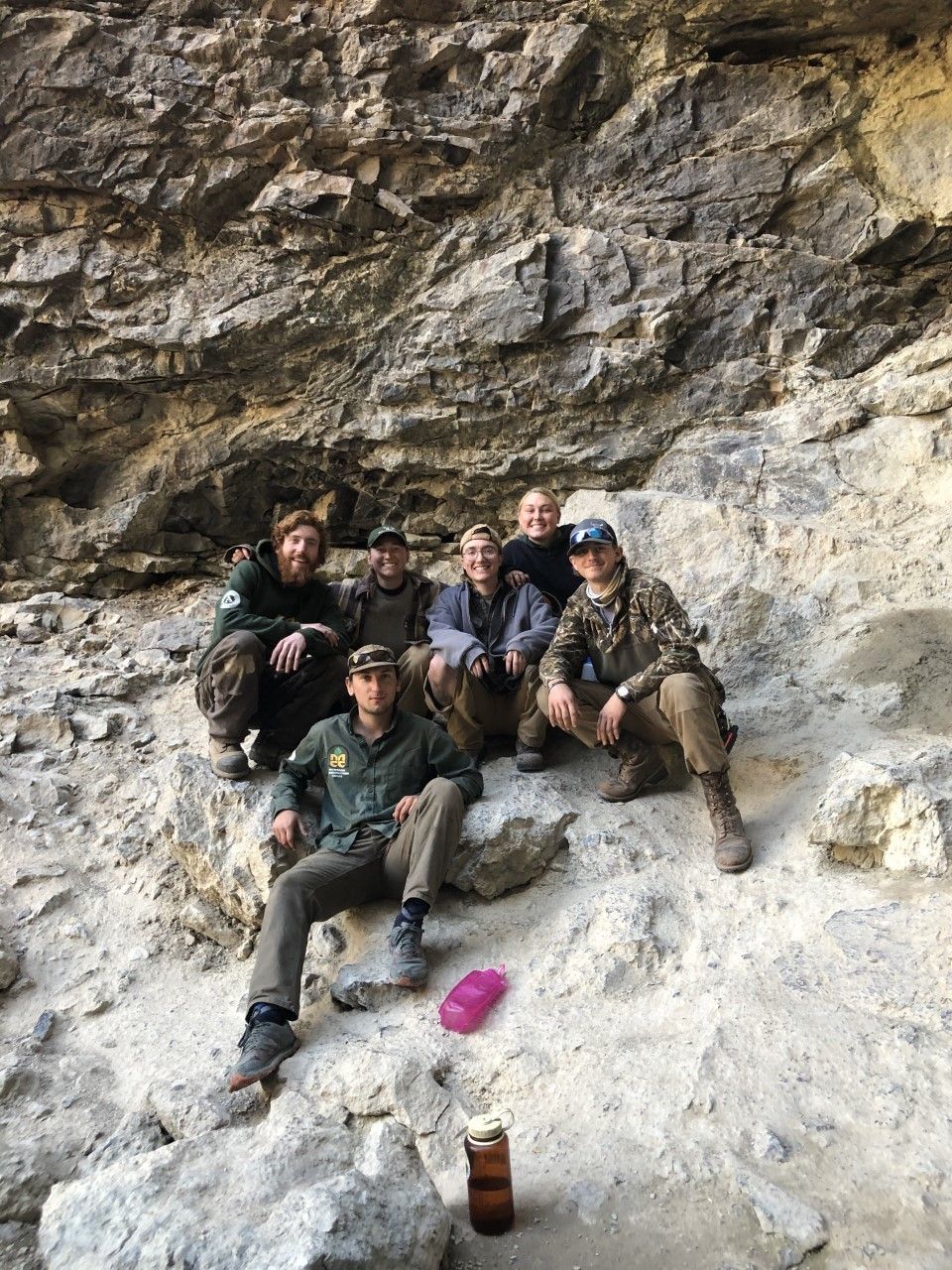 This project, being the last one of the season, involved a lot of shenanigans, as well as a lot of hard work. The members of our crew decided that we each wanted to cook a special dinner this hitch. These special dinners included Swedish meatballs, pho, breakfast for dinner, sausage and peppers, and even a funfetti cake cooked inside an orange peel! We made s'mores for the first time this season, hung out around the fire at night, and made up songs. On the longer days, we got Burger King from the town of Afton, Wyoming, and/or made chicken patties back at camp.
Aside from the camp shenanigans, this project was the first time that we were given the opportunity to completely build trail. We spent 3 days hiking back and forth up a very steep 2-mile horse trail and built seven switchbacks up another steep, forested slope. This was very fun work (once we got to where the switchbacks were) since we were able to carve out and shape the new trail to our liking. If you like creating art at all, building a trail is surprisingly very rewarding, and it feels like you are creating art with rocks and dirt. After crushing that trail, we moved onto another horse trail; to get to this trailhead we had to bushwhack, find a tree laying across a swift river, and walk across the tree.
After spending two days at this trail, in which we built some trail and a switchback and lopped willows, we moved on to some beautiful trails around one of the cleanest lakes I have ever seen. We spent our final days walking along soft forested trails laden with pine needles and moist soil as we appreciated the fall colors and the crystal clear lake. We were lucky enough to end our final hitch at a periodic spring; a cold-water geyser that periodically releases fresh water from underneath a mountain. We drank straight from this natural spring and enjoyed our last lunch in a rocky canyon filled with flourishing moss and warm, mid-afternoon sunlight. As we packed up our camp for the final time, we tried to remember all that we have accomplished this season and how far we have come as the Mud Crew; and we knew that we couldn't have come as far as we did this summer, without the love and support we received from one another.