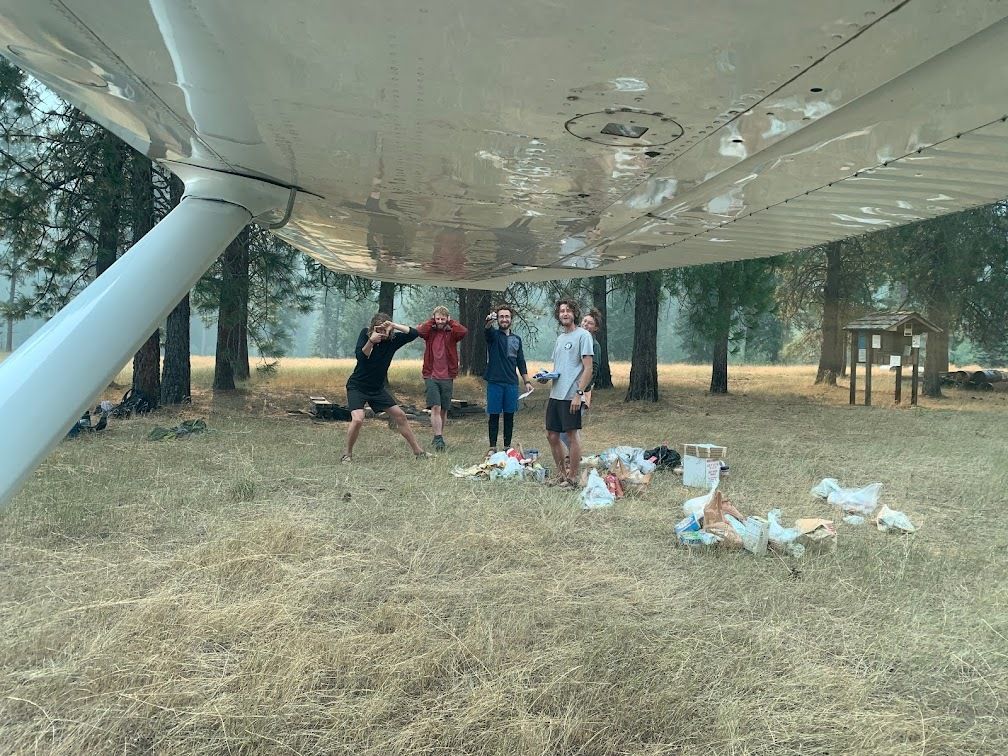 There are, perhaps, more quantifiable things to write of than the motionless transformation of worn metal into blade. Why write of filing metal to a simple, clean edge when you have been instructed so artfully in the weighty tradition of crosscutting? Why write about a dumb ax when the tool of import is older than all of us on this crew in tandem? Well, first, because we only have a few trees tucked under our belts, and secondly, because in tool maintenance is the extension of mind to metal forged.
I administered informal interviews but only to the extent that haphazard, bulleted lists of first impressions of maintenance were offered. It would be an injustice to the crew's emotional intelligence to include such notes now, so I will write my best interpretation by this stove fire in the darkening eve. I also think there is some small magic in purifying our crew's first couple weeks together into a distillate daguerreotype of one purpose: improving.
We began our instruction in tool maintenance mid-morning under a cloudless sky. An overcast day would have been an insult. Dov & Cait, in their usual manner, taught us in action. No sooner than they had told us we were caring for our tools did we each claim our own territory on the southward lawn of Moose Creek Ranger Station with metal files miraculously already in tow. This unbridled excitement is still astonishing to our leaders. Unflaggingly, we line up resolutely, eager to give a first go at all we encounter. So we endeavored unto our dulled axes.
Told to always motion toward the handle, the trance-like monotony of mercurial dust sent forth in metallurgic waves quelled all emotions. So soon did the dance begin. In due time we discovered that sharpening an ax bit was not the triangulation of tool, file, and mind, but rather a merger, a supernovic collapse of all three into one universe of sun-sheathed blades and furrowed brows. We all, separately and at our own rhythm, intuited the profound significance of caring for our instruments in such a way. While there is the immediate goal of procuring a sturdy edge, we slowly and deliberately arrived at the conclusion that caring for the land through our crew's age-old machinations required expanding concentric spheres of care. What boundaries they may have we do not yet know. All that is clear to us is that our position is unclear.
Moose Creek's current hosts, Stan & Ellen, pronounced us as 'Keepers of the Light' on our first (or second, I don't recall) evening at Moose. Why us? Why us, who have profited so severely from the closure of these commons and their theft from more learned stewards? Under what conditions are we allowed pride in such titles? Our consolation resides solely in the apparent fact that we are here for a reason and that well-kept equipment provides us the means of exacting care so that others may be free to wander these vast lands of the Selway with the nagging, perpetual ask: how can I be better to myself and this depleted Earth?