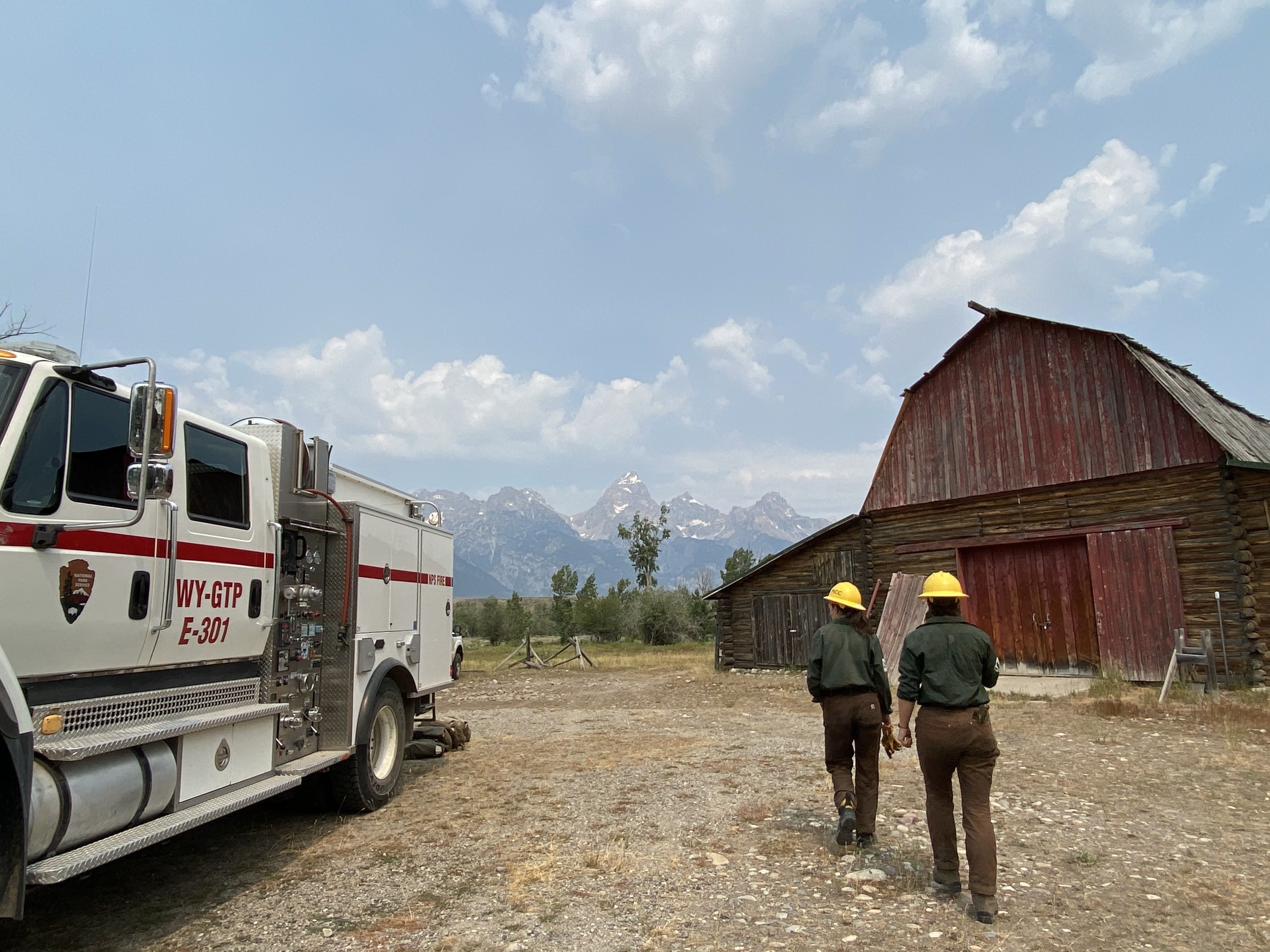 The hitch was a wild one. From moose galavanting through camp, a common cold being passed among us and too much to name in between, it has been an eventful week. 
Our pack test is complete! We learned how to perform structure assessments, gridding for a mop-up, a bird survey, replace a fuel filter, and fix a throttle interlock. We practiced our radio etiquette while calling in to dispatch daily. 
A fair amount of saw work was done and many slash piles were constructed. The engine crew came out and sawed with us for a couple of days. It was fun to learn new tricks because none of us are old dogs. 
We got to meet some rad folks in the fire effects crew. They took us around the park performing fuel sampling. The data we collected will be available on a national database. 
To top it off, we met with some inspiring and helpful mentors in wildland fire. The park has been very supportive of our crew. We are continually grateful for the people we get to work with and learn from. 
A review of our crew contract brought us all together in some new ways. Additions were made and expectations were discussed. Who knew camp life could bring about frustrations!? Frustrations though are inevitable -- so through gracious leadership, we worked through them with communication, listening, and understanding. 
In many ways, it was a difficult hitch, but the challenges everyone faced individually and as a crew were not felt alone. Good food, fun conversations and laughter were had even through hard days.
This crew is rootin', shootin', tootin' and most importantly -- kind.