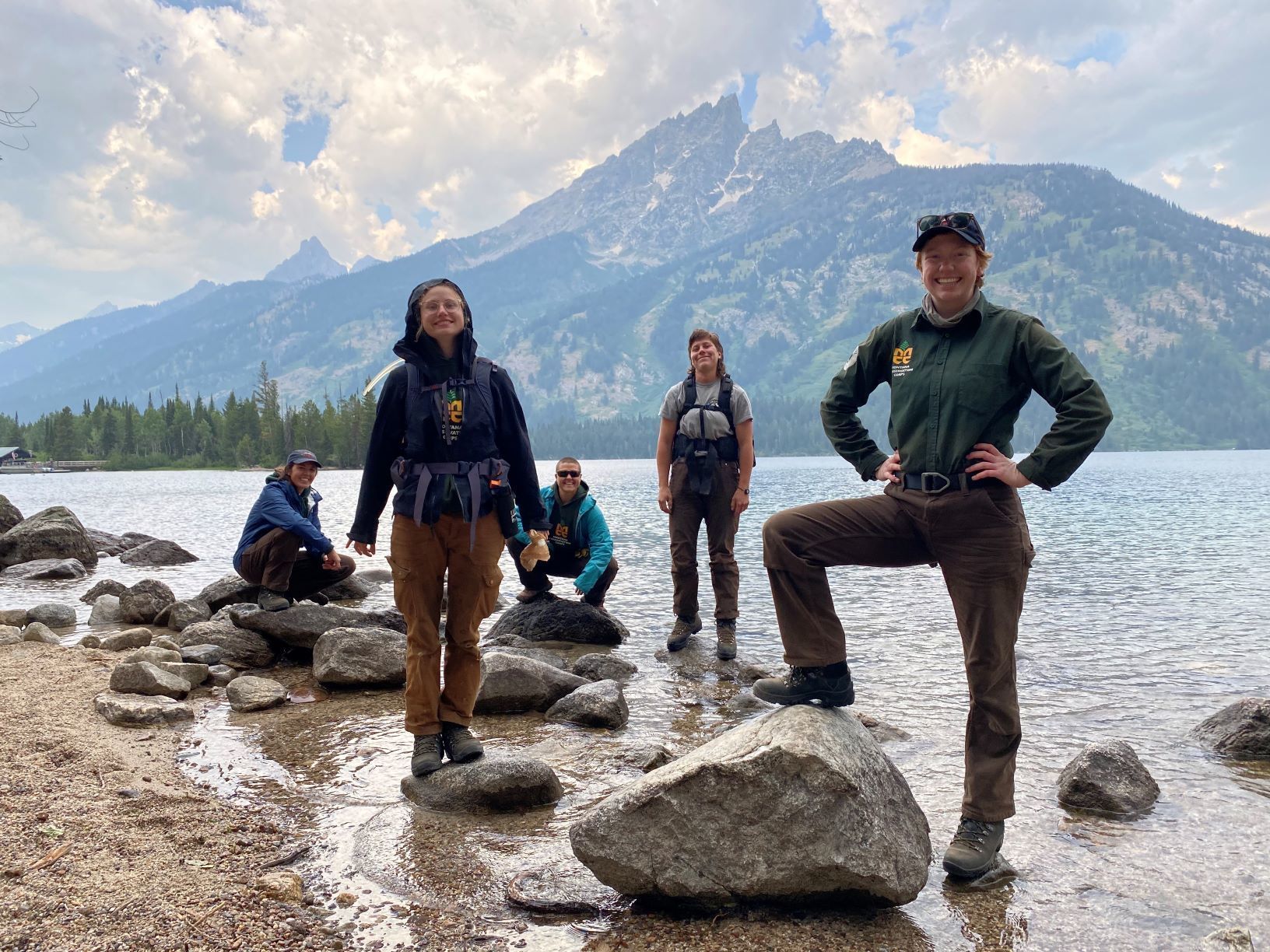 There Once Was A Crew At Grand Teton
By Elizabeth Stone
There once was a crew at Grand Teton
Who loved a good rhyme and a song.
And so for you,
We have a limerick or two!
Dear reader, please come and sing along!
There once was a little ranch called Sky
Where we sawed both low and high 
Before a 40 ft line,
But not the white pine!
And now we are done and must say our
goodbye!
There once was a castaway at sea
Of sage, pine, and many a fir tree
But then she heard a clink!
And saw her link,
Hanging and swinging wild 'n free!
There was a paramedic named Matt
Who we met on Saturday last 
And shared to the group
"Don't you dare poop!
"For I puke at the sight of scat!"
There was a moose in Moose
Just a guy on the loose
Not too tall!
Pretty small!
Maybe we should give him a pamplemousse!
There once was a camp called Gros Ventre.
That had all the crew could want,
Except for a shower,
But behold the power!
Of what a small river can flaunt!