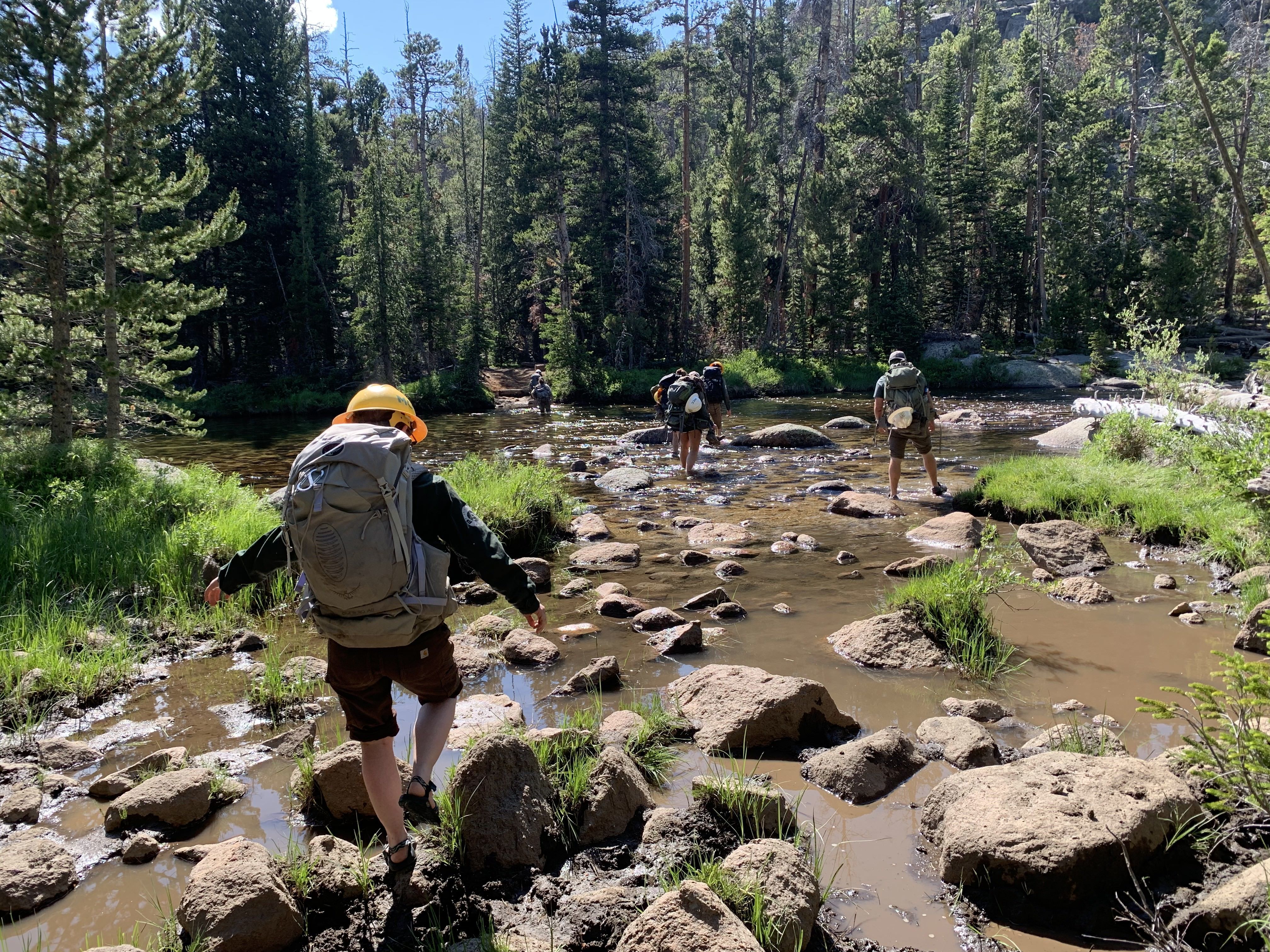 What makes the work so good for an MCC'er? Is it the people you work with? The fulfillment of a job well done? The public thanking you for the great work on the trail when they hike by? The way dinner tastes so much better after 12 miles carrying supplies? Washing off your hard-earned "dirt tan" from a day of tread work while laying in the fresh snowmelt river? Falling into a dreamless sleep after a long day doing things you never thought possible for yourself? Or simply coming off of hitch and eagerly anticipating your next project site and the challenges that you will face and overcome with your crew? There are many ways the workday will reward you when working with the Montana Conservation Corps.

When getting hired with MCC you might think, I wonder where in Montana will my crew will be working? The answer for Greater Yellowstone Crew 7 (affectionately known as The Sniffers), is everywhere but Montana! We've been across the state to South Dakota, through the Rockies to Idaho, and traveled via Yellowstone National Park and Grand Teton National Park on our journey to central Wyoming. We've honed and perfected our road trip naps, gas station stops, and beautiful landmark spotting in our multiple 7+ hour drives and are now prepped for any trip Staff could ask of us.

As we head into our crews 5th hitch of the season (and WOW, look at the time fly) it's great to look back and see the personal and professional progress within the crew members. They've hiked miles in places they never imagined seeing, while doing work that enables public access to beautiful and rich landscapes. Widening the corridor, re-treading, burm removal and structure construction; all essential skills that will be called for in our next project in Shoshone National Forest, WY, where we will be completing a re-route (a diversion off of the original trail to a more suitable location). I can't wait to complete this new challenge that will put our crew to the test with our developed skills and knowledge.