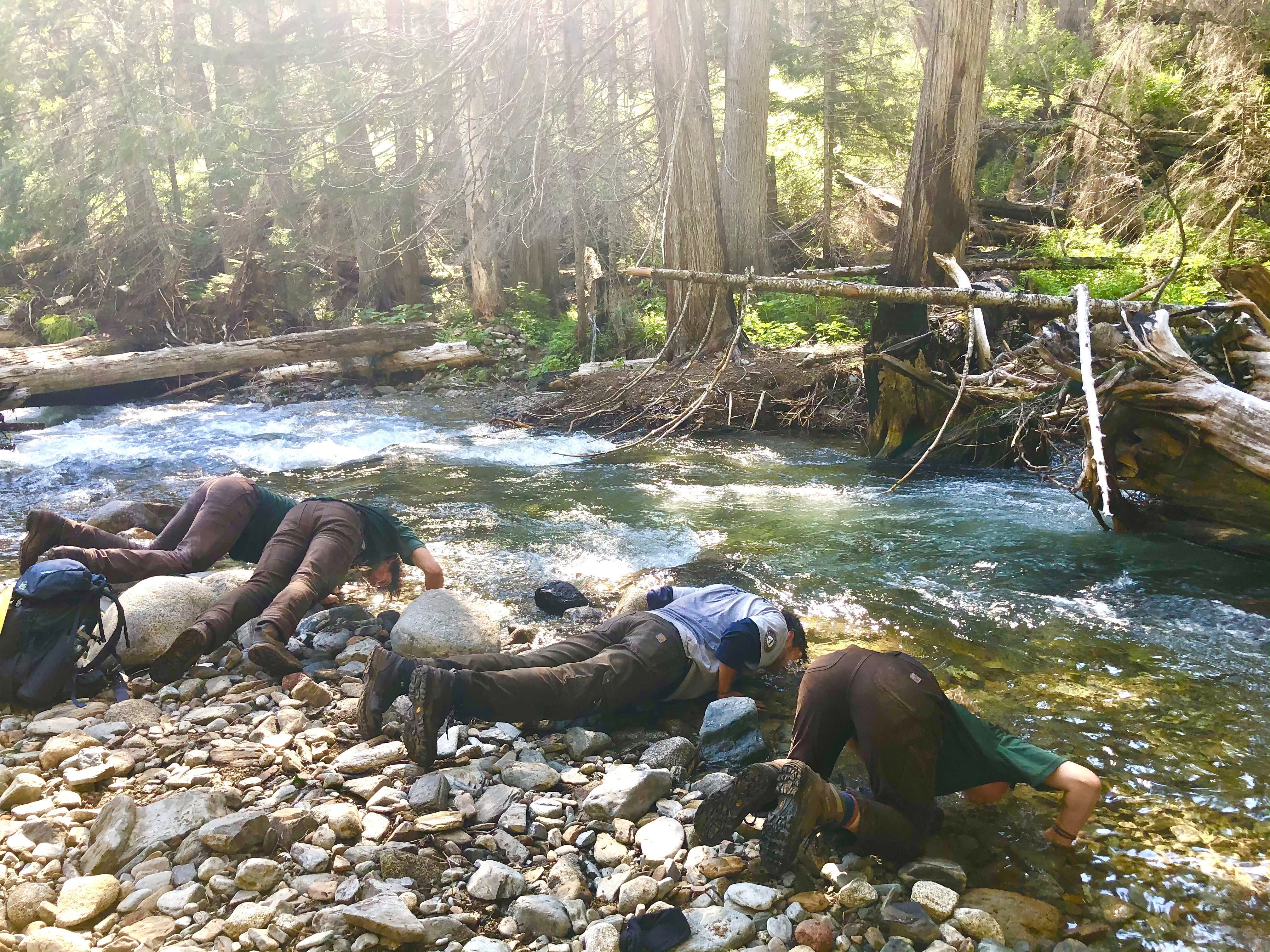 There are few things that feel more refreshing than a good ol' head dunk. The last time I remember doing one was about 2 years ago near the top of Mount Washington, New Hampshire, after 12 miles of ankle-rolling hiking. This past hitch was similar in its ankle-rolling qualities, but somehow, worse.
1/2 of the crew's knees were wrecked nearing the end of the hitch, but we persevered, and on the last day - the hottest day - a few crew members partook in the head dunk before work began. That small action energized us and allowed us to continue our chopping and brushing for the day.
Close your eyes and imagine how invigorating the icy glacier stream must feel on your skin. Ahhhh....