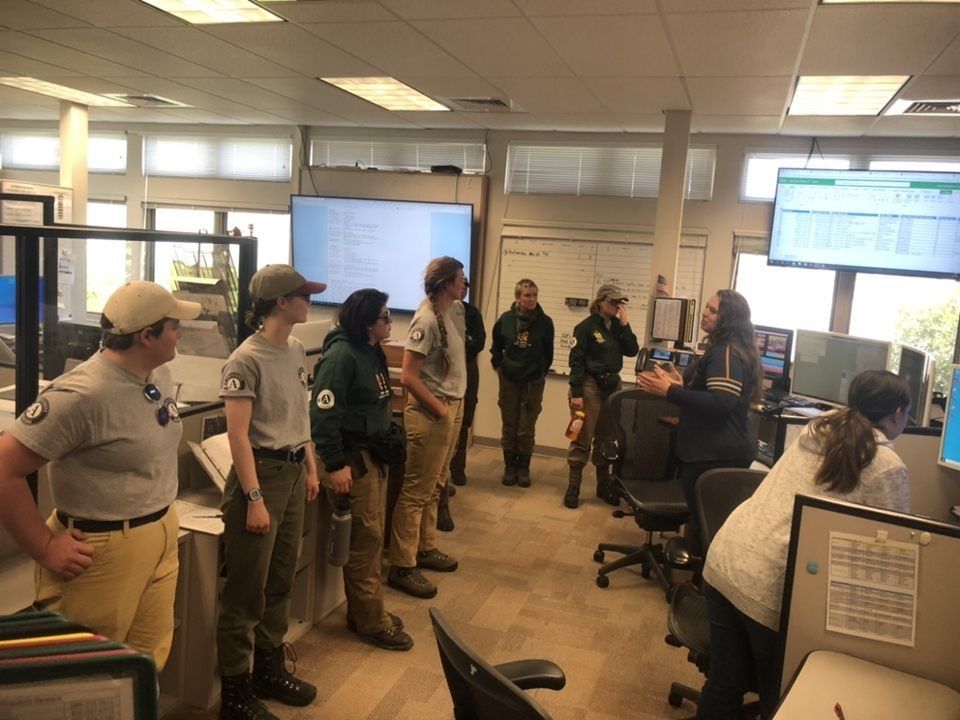 It was made pretty clear to the crew that summer has arrived this hitch. Although a short work week, stretching from Tuesday to Friday, the days felt long with the heat of Wyoming. On the way down to the worksite, about an hour south of Cody, WY, the crew stopped at dispatch to observe an entirely different side of fire. Within the office, most of those working were tasked with different jobs. Some worked solely with fire crews and other general calls into dispatch, and others were tasked with working with any aircraft communication and tracking.
After the small little detour, we headed to the worksite, which upon arrival, showed us that there was very little shade in sight. The environment could be described as mainly sagebrush fields, however, there was a little creek running through our work site as well. Our main objective within this hitch was to remove any juniper that didn't seem to live in its natural habitat, therefore taking precious resources from the other surrounding plants.
The next two and a half days, the crew worked hard to complete as much as they could using chainsaws to pulaskis to loppers to remove as much juniper threatening the riparian area. However, the work the crew accomplished was rewarding and a lot was finished, the crew felt closer and worked like a well-oiled machine, communicating and practicing healthy habits on the worksite to reduce chances of dehydration.