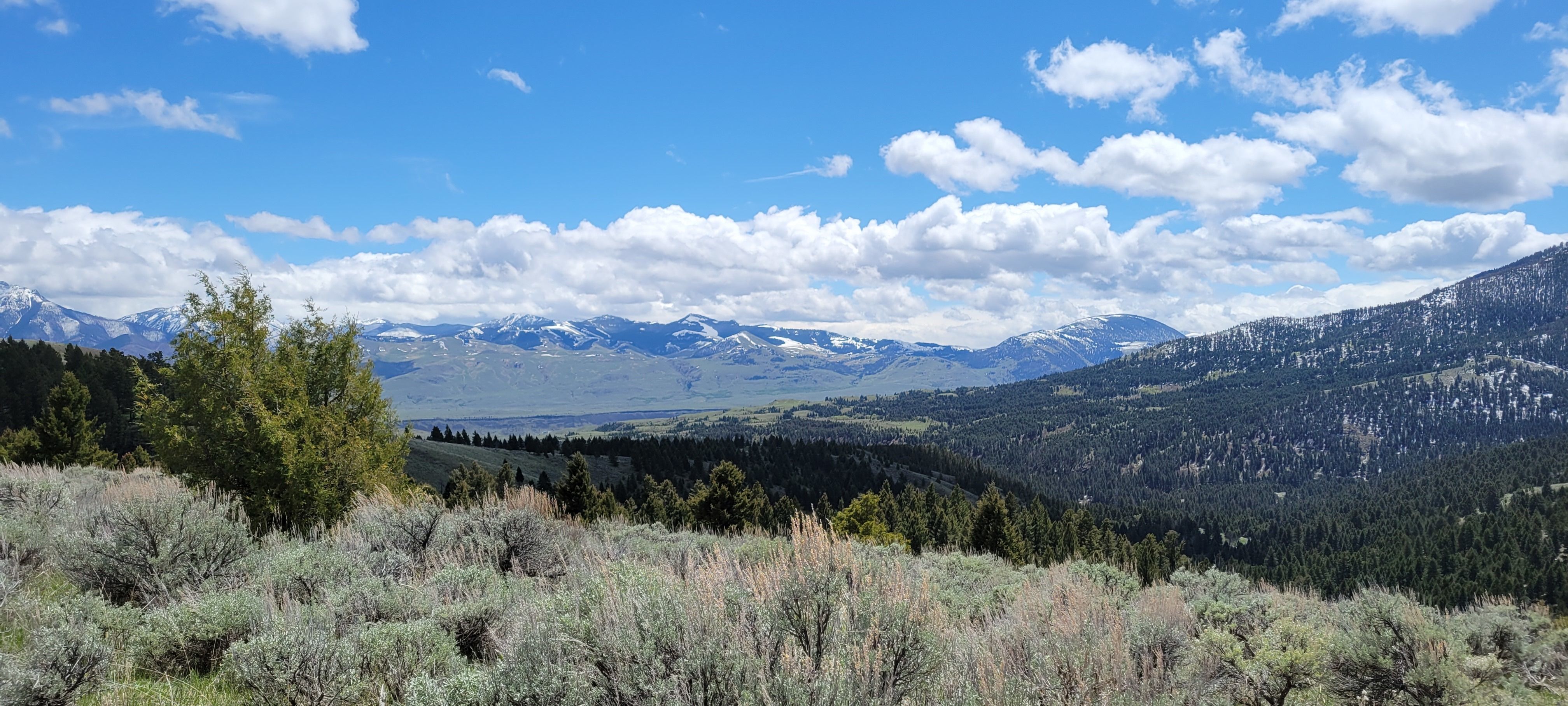 Crew #2 Tech Training:
Several of MCC's crews (along with my amazing crew members and leaders in Crew #2) kicked off our first hitch this week at the beautiful Mountain Sky Guest Ranch in Emigrant, MT. The mission? Five days of camping in front of a marvelous mountain range, and clearing a mile-long trail for guests to enjoy for years to come. Crews also got the opportunity to learn about their tools and use them for the first time. Through various crew meetings, delicious meals cooked by alternating members, and plenty of laughs and stories shared around the campfire, it's safe to say everyone from MCC left the Guest Ranch smelly, excited, and eager to get started on the next team project!
- Mia Randell
Mountain Sky Trail - First Hitch!:
Wow this week flew by fast! Just finished our very first hitch where we completed five hundred feet of trail construction and cleaned up another three hundred feet. We learned how to construct water drains, crosscut, and how to dig out a trail for the guests. Lastly, we learned how to do bear hangs, clean our tools, and how to work together as a team. We got super lucky with the weather and only had one day in the rain where we made the best of it! We're excited and eager to go on our next hitch and make a difference for the environment and the lands that we all love and appreciate.
- Jessica Williams