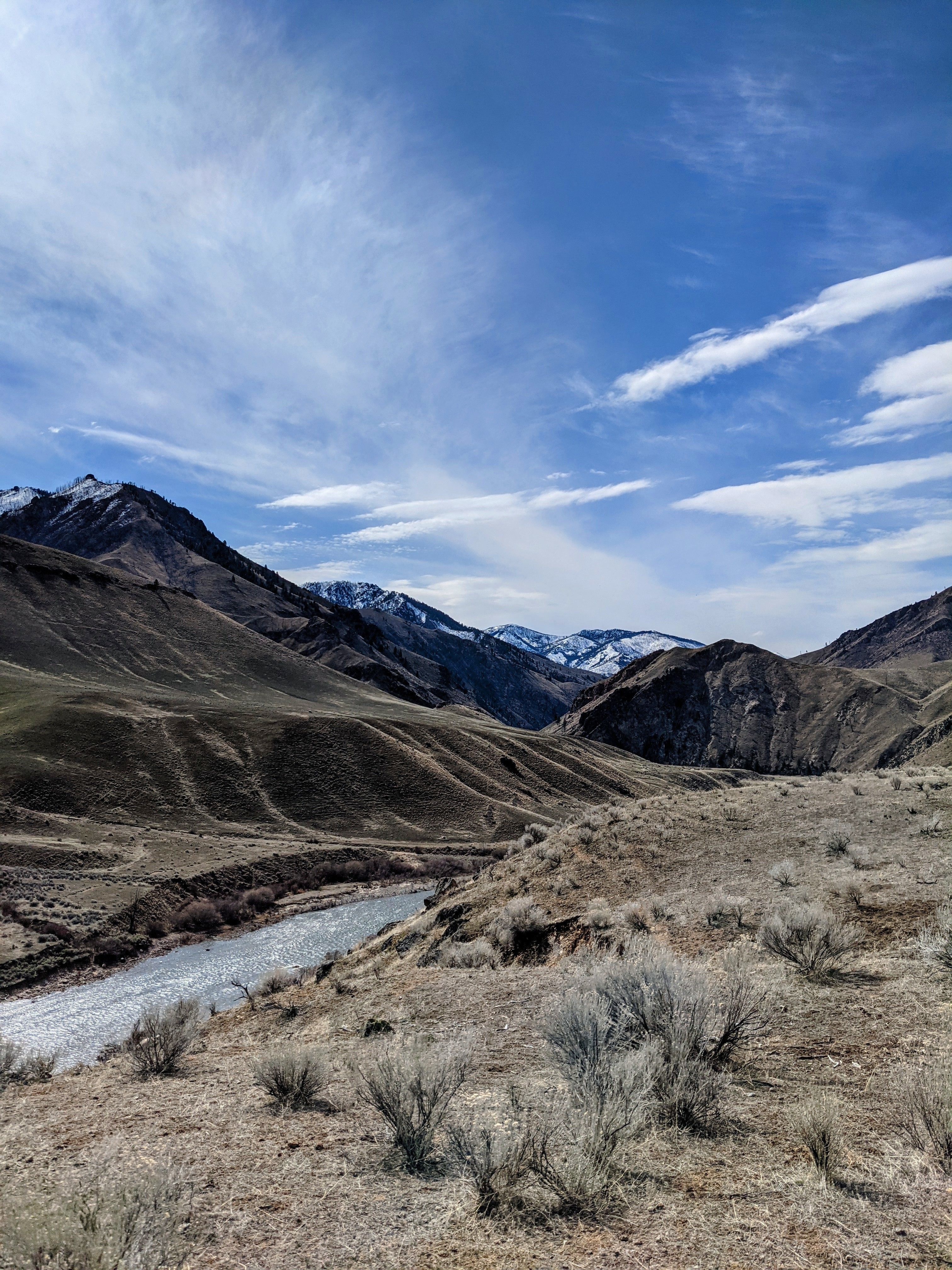 I'm standing outside a locked office in Kalispell, Montana. It's early April. It's 7AM. It's cold. I just arrived in town two days earlier from the east coast, having been offered a crew position with MCC just three short weeks ago to backfill a crew leader that had to quit. I tossed my scant earthly possessions into a storage unit and drove across the country to try something completely different than I'd ever done before.

Other folks start arriving and filing into the office, all chatting with each other because they've already bonded over the past month. I don a mask and awkwardly walk inside. Some people are saying I "must be Aaron" and we make quick introductions as I glance around the office, trying to get my bearings. I rapid-fire learn about a dozen names… and promptly forget them. We're in stretch circle and I'm just flailing around as I try to follow along with what everyone's doing.

I meet with MCC's Regional Program Manager and begin a dizzying day of orientation and paperwork. Gotta work quick: we're leaving tomorrow for a backcountry hitch deep in the Frank Church wilderness. We finish the paperwork, do a final gear check, and I'm back home wondering just what the hell I've signed up for.

The next day I'm back at the office bright and early, and promptly re-learn a dozen names and only forget about half of them. Progress. We jump in the rigs and drive several hours as I'm asked introductory questions between all the inside jokes and side conversations between everyone else that already know one another.

It's a long drive, and we camp near the airstrip we'll be flying out of tomorrow. At camp, I learn a few more names and re-recite my origin story a few more times. I'm still feeling a little awkward, but everyone seems cool and friendly and I'm trying to engage whenever I can.

The next day we shuttle into the Frank Church Wilderness on a tiny little prop plane and begin a 10+ mile hike to our campsite. I'm actually remembering some names and chatting with folks along the hike, even feeling comfortable enough to crack the occasional joke as the awkwardness slowly melts away. We're all exhausted by the time we get to camp.

The next day, we're all shoulder-to-shoulder (figuratively) and building trails, most of us for our first time. It's cold and dirty and sweaty, but we're exchanging stories and working together to match our backslopes and treads.

A couple days later, I'm preparing dinner at camp and I suddenly realize, "Hey, this all feels totally normal." Somehow, over the course of just a few (very) hectic days, I found myself completely at ease with 20 strangers, deep in the backcountry, and with six long months of uncertainty waiting ahead. Everyone was a friend, and everything was OK.

It's an interesting thing how adaptive humans are. The Great Unknown can quickly become the familiar, especially when we are not alone in our adventures. Shared experiences build camaraderie and, over time, deep friendships that can last a lifetime. Maybe that's why I came to MCC, or maybe I just wanted the Great Unknown. Either way, I'm pretty sure I'm leaving here with much more than some work experience.