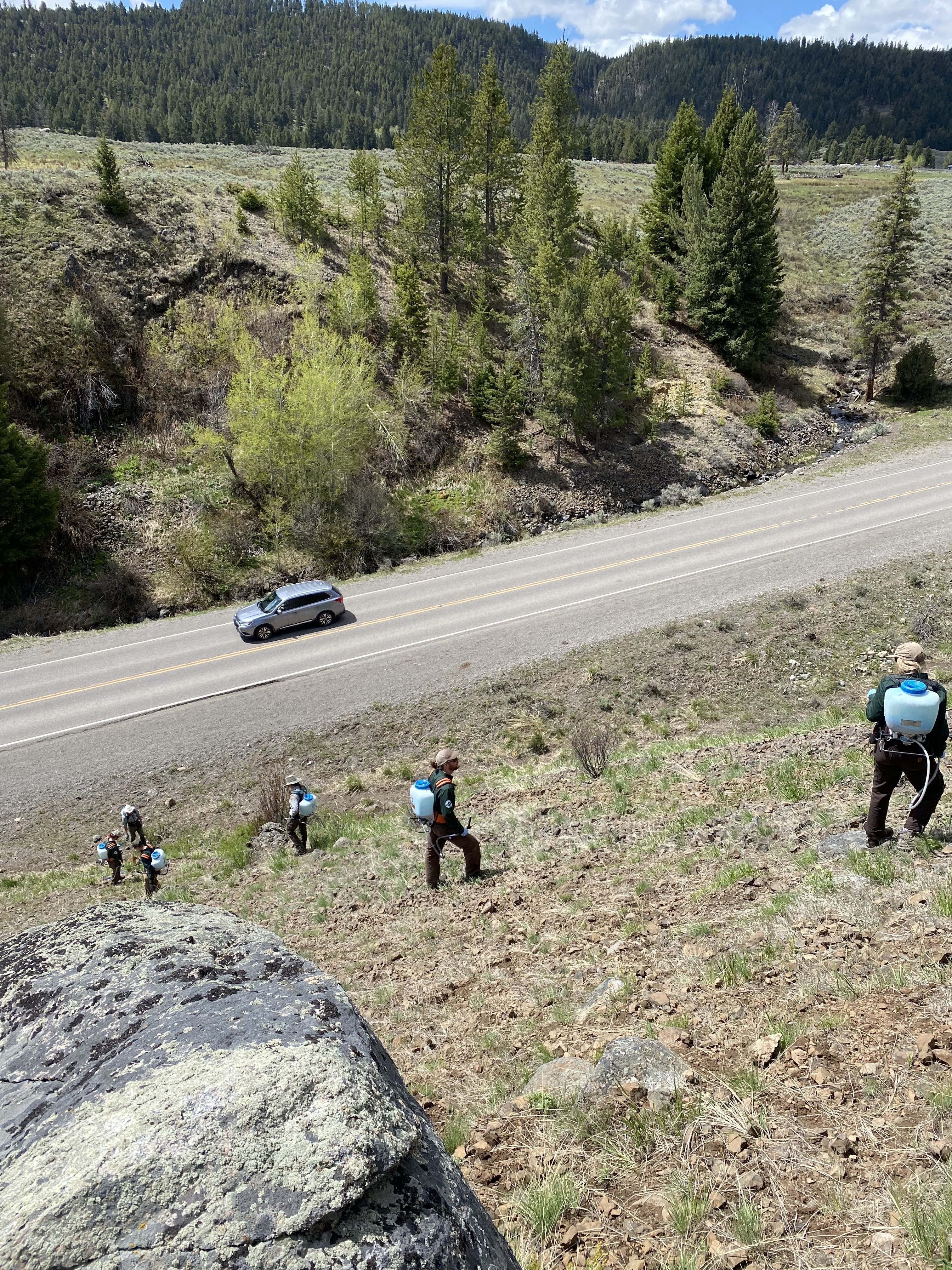 We had a great time with the Yellowstone Resource Management team, but we made lots of great memories with our time in the park! We saw lots of wildlife, including a mother Grizzly and two cubs as well as lots of bison. Here is a short haiku summarizing our experiences in Yellowstone:

Cold on the mountain.
Yes, noxious weeds we did kill.
Thank you Pam and PK.