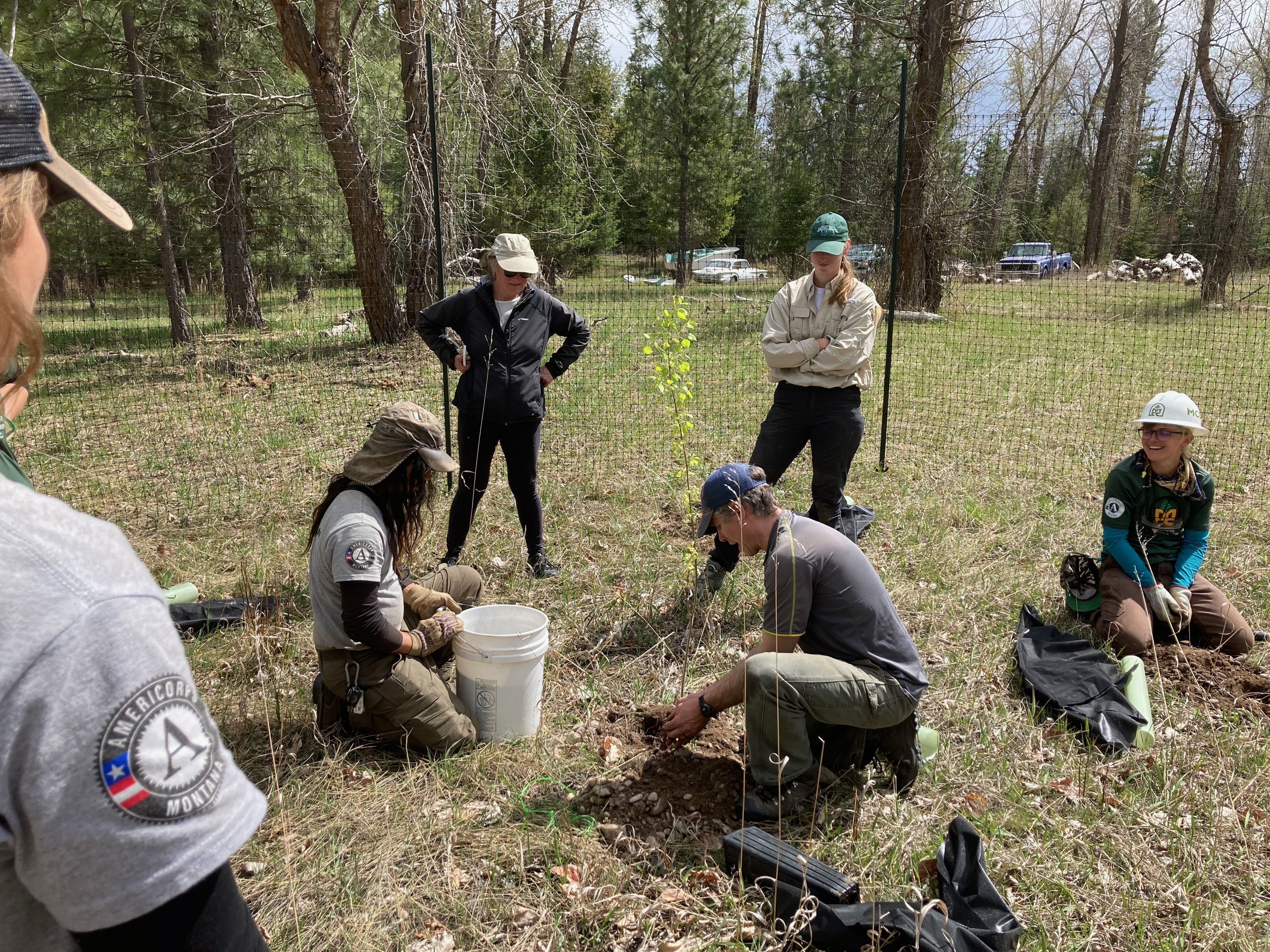 This past week our group of crew leaders set out to work in the local community of Kalispell as well as the Yaak River Campground situated in the Kootenai National Forest (Troy, MT). In both areas, we helped out in a process called Riparian-zone restoration with Montana FWP Restoration Ecologist Franz Ingelfinger.

Riparian zones are comprised of native plants, trees, and shrubbery that flank both 'interface' sides of a river. Riparian Zones along rivers are crucial in that they create a healthy environment with cleaner water, habitats for wildlife animals and fish, shade, and river runoff.

Riparian-zone restoration (RZR) is a process of ecological restoration that transforms undeveloped or possibly damaged land that surrounds rivers and other bodies of water. In some cases, the undeveloped or possibly damaged land is due in part by human practices (i.e. making of dams, pollution runoff...) and climate change that disrupt the fundamental equilibrium between the interactive relationship of the surrounding land, or riparian zones and rivers.

Our team of leaders did our part by helping to renew local private land in Kalispell by planting hundreds of trees and protecting them with over a thousand feet of fencing near the river banks. In the Yaak Campground, a beautiful area in the Kootenai National Forest, we were able to start the initial process of RZR in the undeveloped area adjacent to the Yaak River by turning over a quarter of an acre of top soil in oder to prepare for the planting of several trees.

All in all, it was a tremendous, rewarding experience and we hope to team up with Franz and the Montana Fish, Wildlife & Parks agency in the near future!