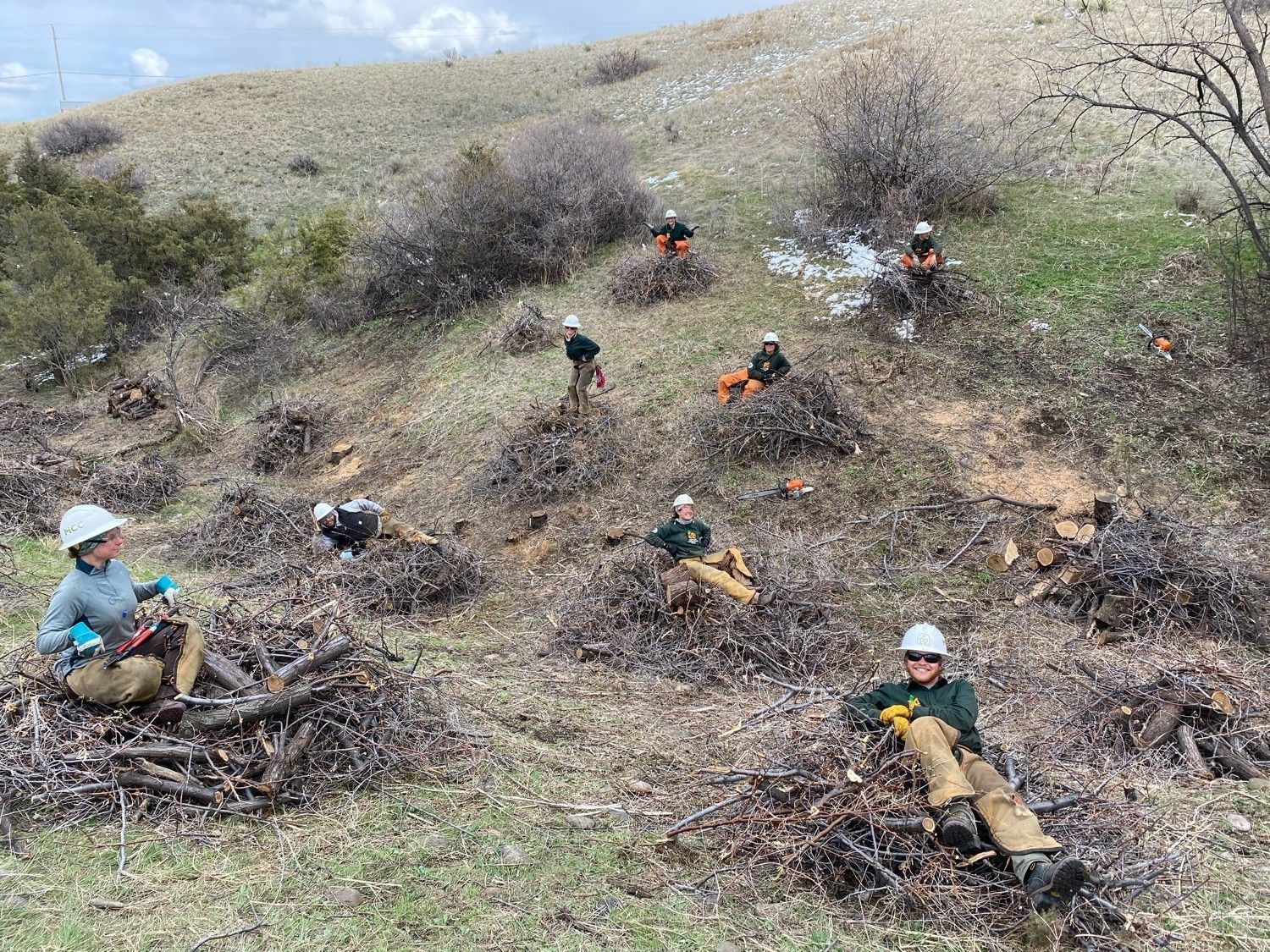 This week crew leaders from the Greater Yellowstone region drove east to the bustling city of Billings, Montana. They met with the Bureau of Land Management and received our task: the removal of Russian Olive, an invasive tree that loves river banks and drainage areas.

Freshly chainsaw trained, and with saws in hand, it was easy to tell that they were eager to battle the thorned beasts. Working along the Yellowstone River they quickly learned how tenacious the invasive tree was. Constantly clawing and grabbing at sleeves, pants, and even skin, the Crew Leaders became frustrated with how tedious of a task this really was. It was no matter however, the spirits of the Crew Leaders could not be broken by this deciduous demon. With sharp saws in hand, and sunny weather, the Crew Leaders quickly made up ground and were able to push back the invasive. What's left of the trees is now in manageable piles of slash that are receiving a fire-assisted send-off this coming winter.

Stay tuned for more as the Crew Leaders head back next week...