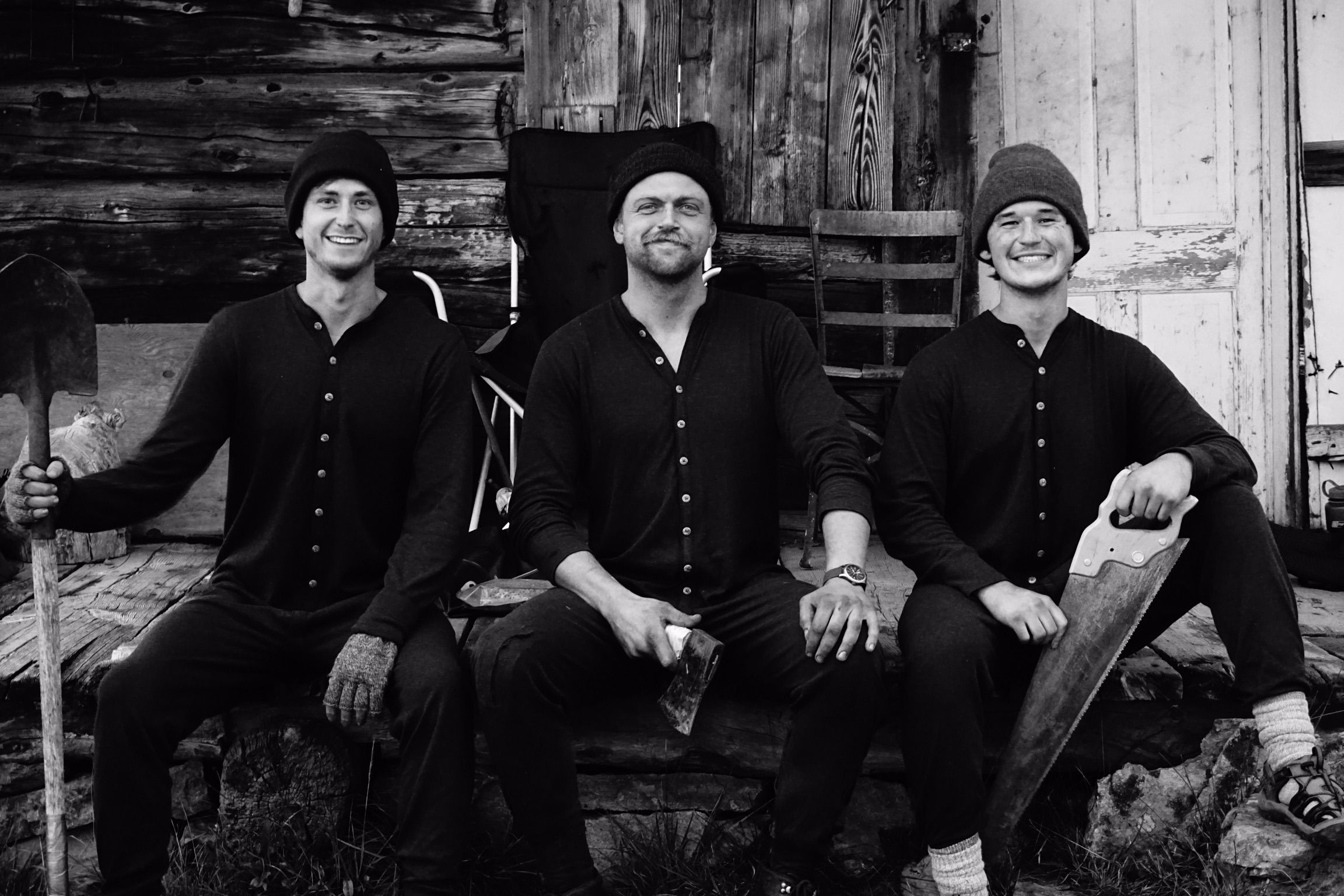 I'm lying on the ground of an old wooden cabin somewhere in Hell's Canyon, just past Horse Heaven, with a full belly, a warm blanket, and good friends around me. The cabin is full of relics from a previous era - mostly tools that line the walls, no doubt used by early generations of the Forest Service. When the cabin was built in the early 20th century, the pace of life was measured with a different frequency. Although I've never stayed here before, it all feels familiar and comfortable. The wood stove burns next to my head and i can hear the fire roaring behind its metal door.
There's a lot to remember from tonight: the warm relief after a long days work in the cold rain and hail, the smiles shared around the dinner table during an all you can eat & all too needed meal, the perfect story shared in the mountains for men of the mountains, cigarettes and sunsets in the brisk chill of fall, the salacious appetite of men in their prime, the conflation of youthful mistakes between men lucky enough to have live passed them, and the silence before bed feeling all the richer because of everything that has preceded it. It's moments like these that make you stop, and love, like you want to all the time. The richness that pervades each second feels all the more special because you know that this moment fits together with only a handful of others that you cherish just as dear. Life's greatest memories are a collection of moments like these, ephemeral snapshots of jubilation. You feel lucky when you experience one, and simultaneously don't want it to end because of it. For that reason, you want to hold on, to expand and to draw out this time, but you won't because you can't, and that is ok. Everything happens as it should.
So remember, hold on and then let go. Drift off into that eternal abyss of night and fill it with dreams of moments just like these and you will sleep well, and deeply, and be content.