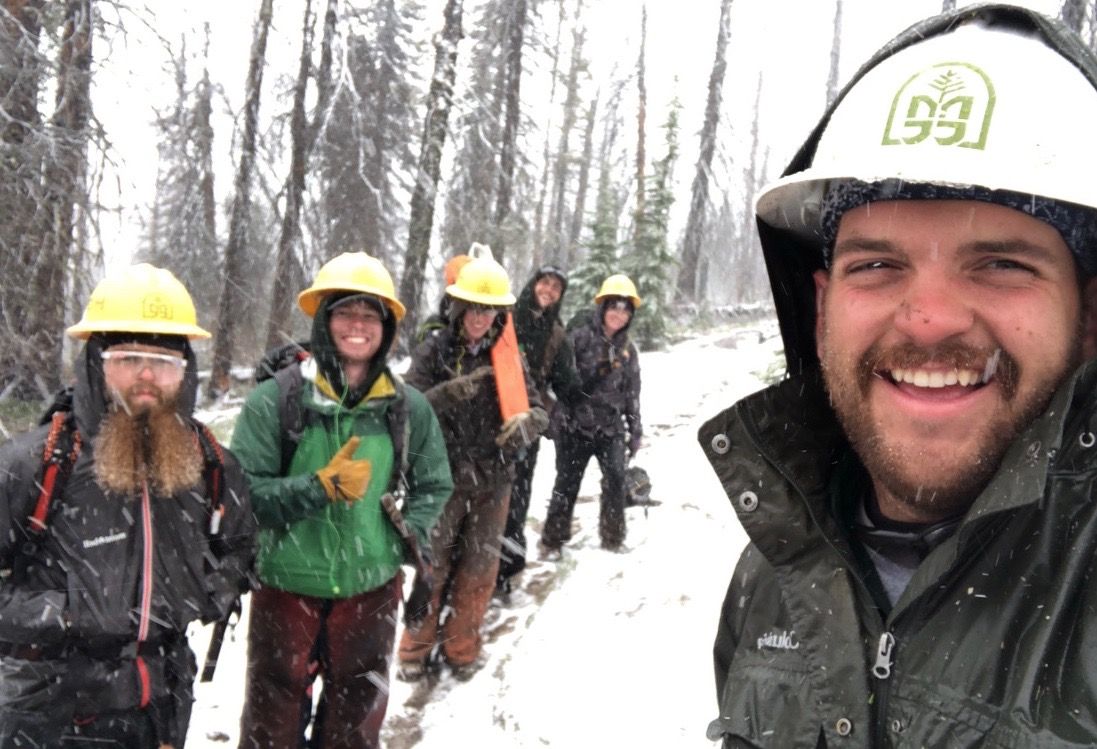 On our first Backcountry hitch was one that I don't think any of us will forget. With the most weight that any of us have had on our backs for a hike. To the increasing cold weather rolling in on us. We kept it safe. The first day we got to camp to settle in for the foreseeable future. At this point none of us could imagine what mother nature had in store for us. As the first few days went by we were getting used to the little bit of heat that we had. Brushing up on the safety procedures for the chainsaw and cross cut, as well as all the other tools we were to use.

After the first few days rolled by the weather began to get a wee bit colder each night. The wind started to pick up to a gusty fifty plus MPH and you could hear the trees falling around us due to hitch being in a burn area. One morning we did endure a hail and snow thunderstorm before we started to work. We definitely took the necessary safety precautions and waited for the storm to pass. Trying to stay warm was definitely the objective after we had gone back to camp. Gathered up as much dry wood to get and made a shelter to eat under so that we would not have to eat in our tents.
In the end we were all able to make it back to Basecamp with all our fingers and toes. None lost to frost bite.
I think that we all learned a lot from this first go around and we will know better for next time.