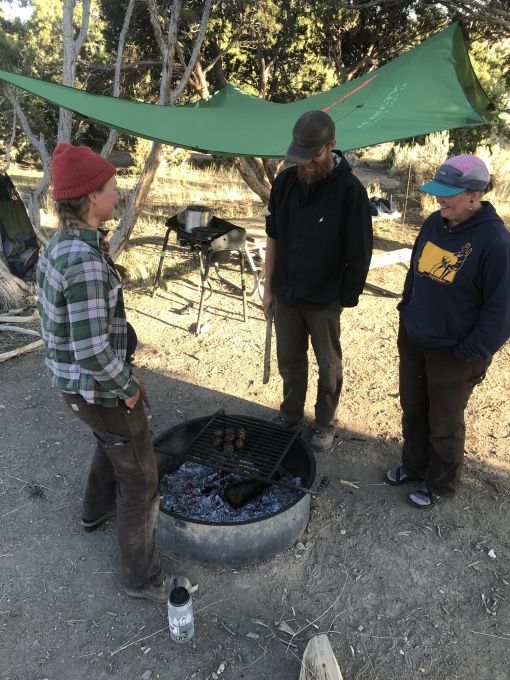 For this hitch, my crew went to City of Rocks National Reserve in Idaho. I personally thought it was more of a Municipality of Rocks, but I digress.
After a seven hour drive through Montana and Idaho, we found ourselves in a city consisting solely of rocks. Fun fact alert! City of Rocks is a Nation Reserve, meaning: The area's historical and geological values, scenery, and opportunities for recreation led to its designation as City of Rocks National Reserve in 1988. This unit of the National Park System is managed cooperatively by the National Park Service and the Idaho Department of Parks and Recreation.
Our Crew was tasked with a wide range of task during our stay, ranging from installing a culvert, to making tent pads. Did I mention we made tent pads? Cause, oh boy, did we make some tent pads! The weather during the evening dipped almost to freezing but have no fear, our burning passion for our work kept us warm all through the night. Well, except Marty, she had to use two sleeping bags. Our service partner, Ryan was a blast to work along, he was knowledgeable and let us assist on some amazing projects. He even let us haul over 100 wheelbarrows, full of dirt, up a trail! He invited us to the annual Harvest dinner in Almo, it was delicious and a great opportunity to educate the locals on all the amazing work Montana Conservation Corp does.
All and all, we had a blast at City of Rocks and I personally can't wait to go back and use some of those tent pads we made.