Zachary Bashoor | Missoula, MT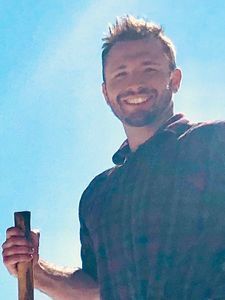 Zack's passion for forestry and his love for Montana are grounded in his roots. Between family ties and bouncing around states as a child, Zack knew that when he had the choice, he'd find his way to Montana.  After spending his first year out of high school attaining firefighting certifications, Zack's education was continued at the University of Montana in Forest Resource Management. During college, Zack spent his summers working seasonally on a fire crew with the U.S. Forest Service. In 2016, during his final semester at UM, Zack started a company, Bashoor Land Management, leveraging his experience in wildland fire and passion for forest restoration to rehabilitate forest landscapes. He's also worked to engage the community in measures regarding the importance of sustainable forest management. 
Zack is on the Board of Directors and the chair of the Forest Resources Committee for the Missoula Area Chamber of Commerce. He is also a member of the Society of American Foresters, the Montana Logging Association, and a member of REAL Montana Class IV through Montana State University Extension. As a young professional, Zack aspires to use his energy and knowledge as a tool to stimulate a seasoned industry. Zack currently works as a Resource Forester for Pyramid Mountain Lumber, and continues to strengthen relationships between forests and the community through Bashoor Land Management.

Member Since 2020