Tom Pedersen | Helena, MT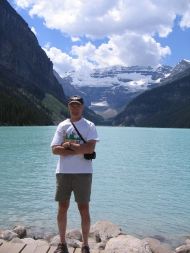 For nearly four decades, Tom Pedersen has lived in Helena, Montana, teaching, coaching, mentoring and leading youth. Tom currently teaches at Capital High School and was named Montana Teacher of the Year for 2012. With a focus on science education that uses nature as a classroom, he designed a Senior Science Seminar program that takes students on learning adventures to Glacier and Yellowstone National Parks. Tom enjoys taking students into the forest to learn about water quality, forestry and stewardship. He currently spends summers working for the United States Forest Service Youth Forest Monitoring Program (YFMP) as a crew leader, taking crews of high school students into stream sites to monitor water quality and to share their findings and concerns with the Forest Service. 
Tom's son, Tyler, after graduating in 2006 from UM with a degree in Ecology, served as a MCC crewmember and credits this valuable experience for launching his career as a riparian restoration manager in Oregon. Tom is pleased to be carrying on the tradition as an MCC Board member today. 
Member Since 2015