Misty Kuhl | Billings, MT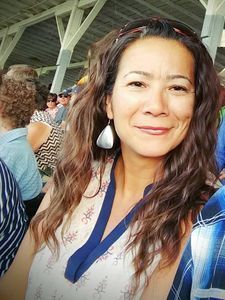 Misty was born in Havre and is a White Clay member the Fort Belknap Indian Community.  As a first generation college graduate, she earned a Bachelor of Science in Human Services (Cum Laude) from Montana State University-Billings.  
Misty spent several years working with tribal communities in New Mexico as a probation officer, and then nationally as a Director with the Native American Alliance Foundation. Following her work with NAAF, she lived out her love for the outdoors and was an outdoor guide for several years, eventually taking over Outdoor Programs for Kirtland Air Force Base. She especially loves paddling whitewater and trail running. Misty is a champion for diversity in outdoor recreation and loves helping people get outside. Entrepreneurship opportunities in the outdoor industry brought her "home" to Montana.
Being back in Montana ignited a renewed passion for serving Indian Country. Currently Misty is the Coordinator for Native American Outreach at Rocky Mountain College, and before that she served as Tribal Liaison and Field Representative for Montana's At-Large congressman. She is a board member of the YWCA; the Fort Belknap Investment Board, and ACE Scholarship's Indian Advisory Board. 
Misty lives in the Billings area with her husband Matthew, a wood craftsman of furniture, cabinetry, and fine residential trim carpentry.
Member Since 2020