Mike Kennedy | Bozeman, MT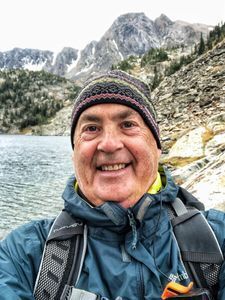 Mike, and his wife Janey, raised three children in Bozeman and now spend much of their time in the Montana outdoors with them and four very active grandsons.
Mike is recently retired from McDonald's after 42 years with the company. He started as a crew person in 1977 in Bozeman and after 16 years in frontline management, he and Janey became franchisees of the Columbus Montana McDonald's. After a successful stint as an owner/operator, Mike decided to go corporate and worked collaboratively to build bridges between the corporation and its franchisees. The last 12 years of his career were international assignments with his most recent one serving in Japan.
Mike enjoys reading, hiking, backpacking, flyfishing, and kayaking and is happiest in nature.
Member since 2022.