Jeff Mow | Kalispell, MT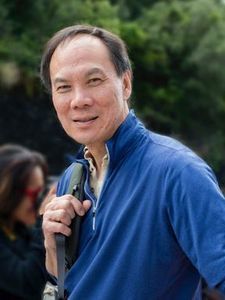 Recently retired from a 33 year long career with the National Park Service,  Jeff Mow served most recently as the superintendent of Glacier National Park from 2013 to 2022. During that time Jeff was best known for his focus on: climate change, tribal relations, visitor use management, and collaboration with partner organizations such as MCC, the Glacier NP Conservancy, and others. 
Other assignments have included acting Regional Director for Alaska, superintendent at Denali National Park, Kenai Fjords National Park and Florissant Fossil Beds National Monument.  Jeff has over 23 years of field experience with Alaska's national parks with 8 duty stations throughout the state.  During the 110th Congress, as the Bevinetto Congressional Fellow, he served on the Senate Energy and Natural Resources Committee and the NPS Office of Legislative and Congressional Affairs.  He graduated from Carleton College with a degree in Environmental Education and attended graduate school at the University of Michigan in geological sciences.   
Jeff has served on leadership teams the Roundtable on the Crown of the Continent, and the Advisory Board for the A.L.E.R.T. Air Ambulance Service out of Kalispell.  He has been a member of Rotary for 17 years and is currently a member of the Kalispell Daybreak Rotary club.  Jeff originally came to Montana in 1979 as a geologic field assistant with the U.S. Geological Survey and spent five summers doing geologic mapping in the Flint Creek, Sapphire, and Anaconda-Pintlar ranges.